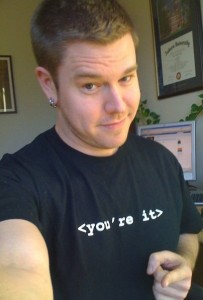 Georgia State University Library's own Cliff Landis contributed to "The Tech Set," a series of books that was recently awarded the 2011 Greenwood Publishing Group Award for the Best Book in Library Literature. According to the American Library Association:
"These user-friendly, practical and highly readable primers offer a rich source of up-to-date information that will allow librarians to understand and employ social networks, wikis, blogs, mobile information services and other technologies to further library services."
Cliff's book, A Social Networking Primer for Librarians, is widely regarded in the field. Georgia State is lucky to have an award-winning, expert on social networking working here.
Congratulations Cliff!