NHPRC Awards Georgia State University Library Grant to Digitize PATCO Records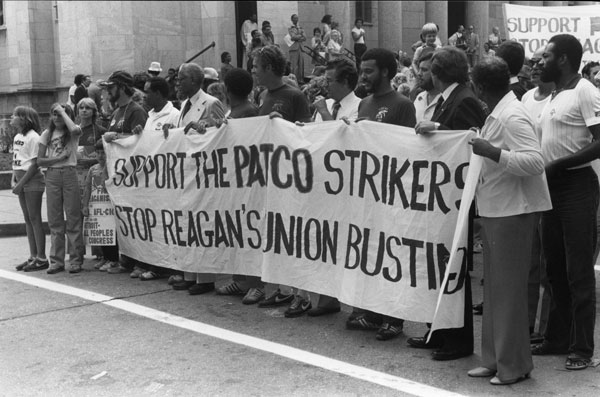 The decertification of the Professional Air Traffic Controllers Organization (PATCO) stands as a watershed in American labor history, continuing to inform labor-management relations in the United States to this day. Researchers interested in studying PATCO's records will soon have access to them online.
The National Historic Publications and Records Commission (NHPRC) has awarded a grant in the amount of $90,000.00 to Georgia State University Library to digitize portions of this controversial union's records and make them available online. The PATCO records are already part of Georgia State's Southern Labor Archives. Work on the project is expected to take approximately 20 months; at its completion, all scanned documentation (about 179,000 pages of text) will be searchable, for free. The project will begin in April 2011.
The Professional Air Traffic Controllers Organization (PATCO) spent the 1970s struggling to improve the American air traffic control system and the working conditions of its members. When numerous bruising negotiations with the FAA could not provide an adequate response to their needs, the union, under more aggressive leadership, went on strike August 3, 1981. Despite receiving PATCO's support during his election bid, President Reagan responded to the strike by firing more than 11,000 air traffic controllers and decertifying the union.
The National Historical Publications and Records Commission, a statutory body affiliated with the National Archives and Records Administration, supports a wide range of activities to preserve, publish, and encourage the use of documentary sources, created in every medium ranging from quill pen to computer, relating to the history of the United States.
Digitizing the PATCO records is part of Georgia State University Library's ongoing effort to redefine itself, providing numerous resources, quality assistance, modern technology and a welcoming setting. Today, the library is truly universal on campus; it is the center that unites the entire university.
For more information, contact Barbara Petersohn, Digital Projects and Grants Librarian, Georgia State University Library, at 404-413-2860 or bpetersohn@gsu.edu.