S&P NetAdvantage Database Now Available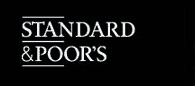 The Georgia State University Library has added a new business and finance resource to its database collection: Standard & Poor's NetAdvantage.
The S&P NetAdvantage database provides access to most of S&Ps print publications –including Industry Surveys, and the Global Industry Surveys. The database also provides full-text access for the following: Bond Guide; Corporation Records; Dividend Record; Earnings Guide; Mutual Fund Reports; The Outlook; Register of Corporations, Directors and Executives; Security Dealers of North America; Stock Guide; and Stock Reports.
NetAdvantage also provides an excellent Learning Center that offers tutorials on a wide variety of finance investment basics such as Credit Scores, How to Analyze Stocks, Qualifying for a Mortgage or Rolling Over My IRA.
Internet access to S&P NetAdvantage is available to all GSU students, faculty and staff with your Campus ID and Password.