A Milestone Anniversary: Thank You Sister Rosa Parks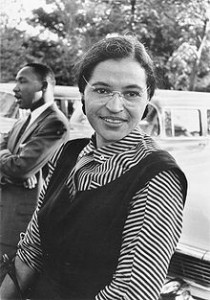 December 1 marks the 55th anniversary of Rosa Parks' historic refusal to give her seat on a Montgomery, Alabama bus up to a white man. A highly respected member of Montgomery's African-American community, Parks had been active in civil rights causes prior to this incident. Her resistance and arrest triggered the highly publicized Montgomery Bus Boycott, which lasted for over 300 days, and resulted in the U.S. Supreme Court's November 1956 affirmation of Browder vs. Gayle, which struck down laws requiring segregated seating on public buses.
The bus boycott was organized by the Montgomery Improvement Association (MIA). The international attention focused on the boycott brought the MIA's president, a young minister named Martin Luther King, Jr., to prominence as a civil rights leaders. King's house and the house of MIA leader E. D. Nixon were bombed during the boycott, and King was tried and convicted for violating a 1921 law prohibiting conspiracies interfering with lawful business.
Parks, who died in 2005, lives on as a heroine of the civil rights movement. To learn more about Rosa Parks and the Montgomery Bus Boycott, check out these library resources!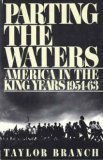 Taylor Branch, Parting the waters: America in the King years, 1954-63 (1988)
United States. Congress. Recognizing the 50th anniversary of Rosa Louise Parks' refusal to give up her seat on the bus and the subsequent desegregation of American society : report (to accompany H. Con. Res. 208) (2005)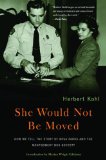 Herbert R. Kohl, She would not be moved: How we tell the story of Rosa Parks and the Montgomery bus boycott (2005)
Roberta Hughes Wright, The birth of the Montgomery bus boycott (1991)