Making the "Fighting for Freedom" Exhibit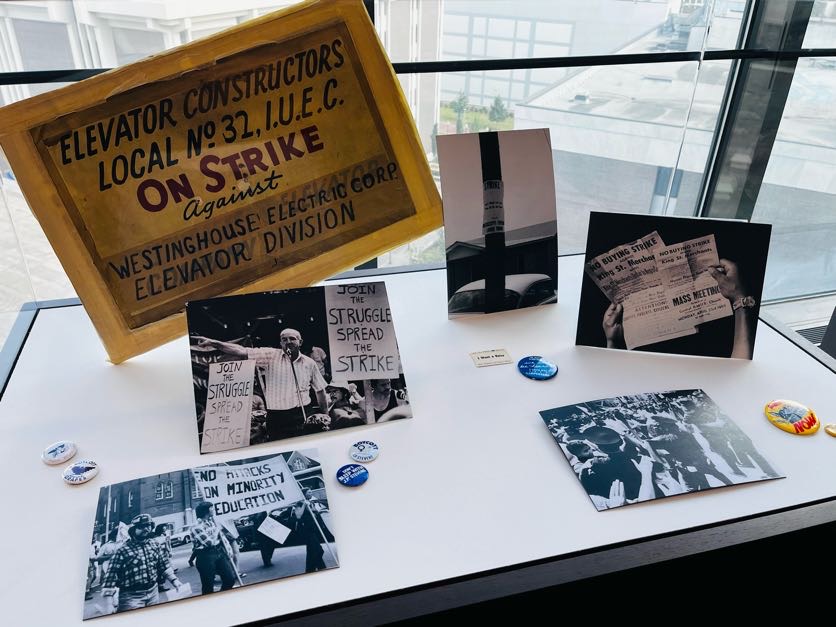 People often think putting together exhibits is easy. They see the final product and don't imagine much of what it all entails. The "Fighting for Freedom" exhibit has been in the making for almost a year. After we chose the theme of our exhibit, it took months of research to find supporting artifacts that would sit in our display cases: letters, photographs, flyers, programs, T-shirts, buttons, even comic books from our archives.
Choosing what goes into your display cases depends on several factors. Visual impact is a prime component: pictures of people exhibiting strong emotions, or a tie-in with a physical artifact, like our photograph of a labor activist wearing a paper union hat next to the real-life hat. Quotes are also powerful, especially in an exhibit with so many oral histories. Nothing is more impactful than hearing the situation from the source, in their own words.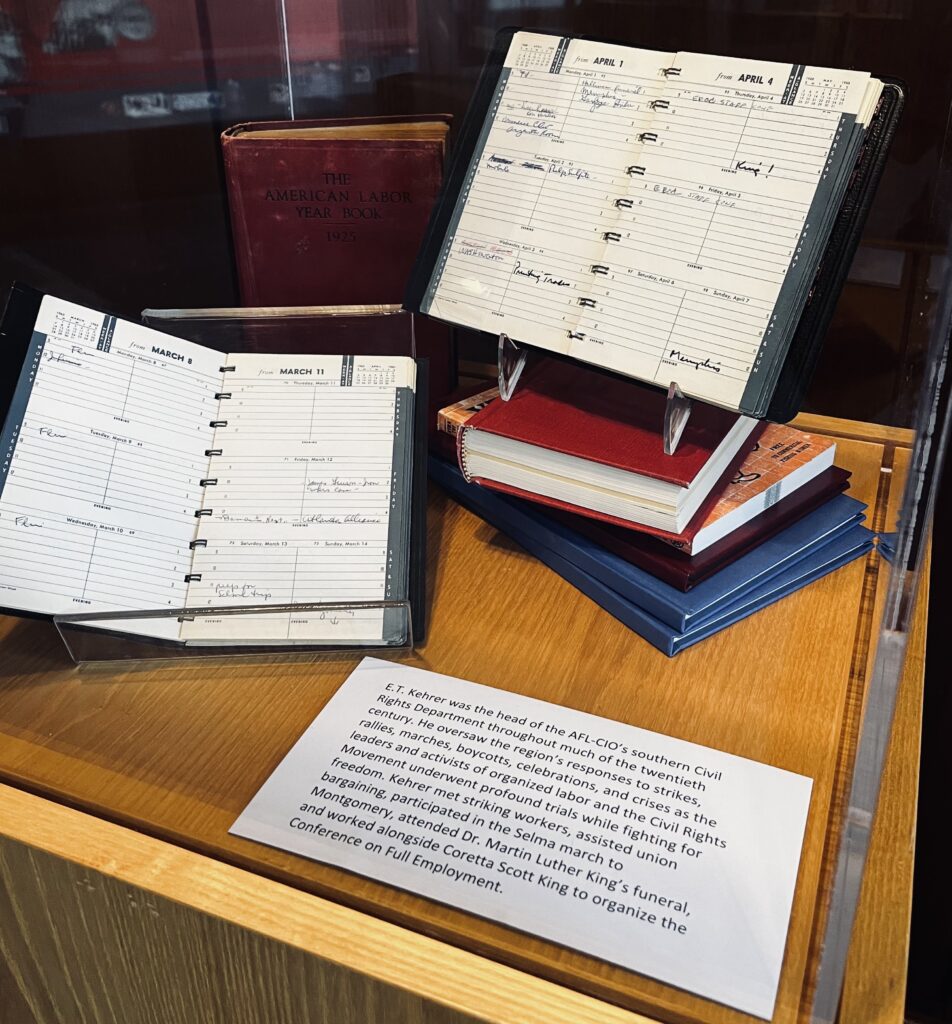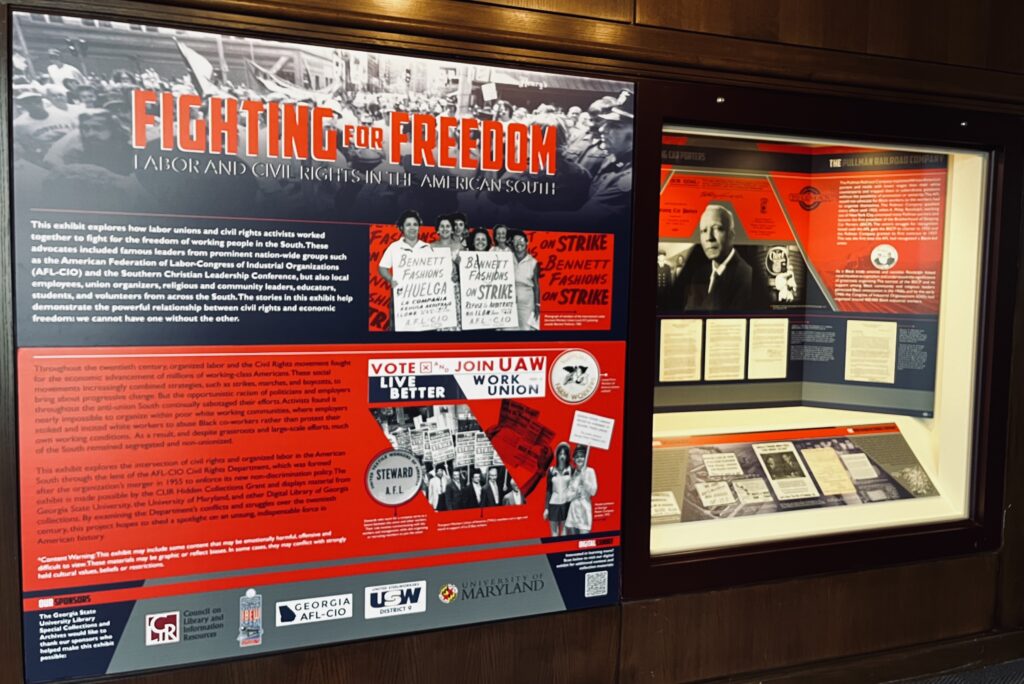 Symmetry is important, too. Taller images can be propped up towards the back of the case, so the viewer's eye can take in the flow of the exhibit case more easily. Old exhibit items can be recycled to use in new ones, where a reproduction protest sign from a past exhibit was reused to give the case added height, dimension, and interest—the handle just needed to be sawed off so it could fit in our display case.
Curators use lots of tricks used in propping up, holding down, and fastening reproductions and artifacts in place. Here, we used Visqueen to hold down a page of a union organizer's day planner. Museum putty can hold exhibit boards to their stands, securing them in place so they don't slide, and fishing wire can hold an exhibit item up in the air. When all these elements come together, not only do you have an aesthetically pleasing exhibit but one with multiple dimensions, easy and exciting for the viewer to take in.