Digitizing Buttons for "Fighting for Freedom
GSU's Special Collections contains a fair number of artefacts, in addition to paper and A/V materials, which are 'digitized' a little differently from other materials. For digitizing small items such as buttons, badges, and pins, we have a small camera booth set up, where we photograph material to create a digital surrogate for our online exhibits. The overall process isn't difficult, but does require a fair bit of precision. Since small objects require the camera to be quite zoomed in, it's very easy to introduce blur if the focus isn't just right or the camera moves even a little bit. We mount our camera (not shown because it's what taking the picture) on a tripod so it's held stable. We then aim it straight down at the button, so that we get a full picture of the button without introducing any angles or obscuring part of it.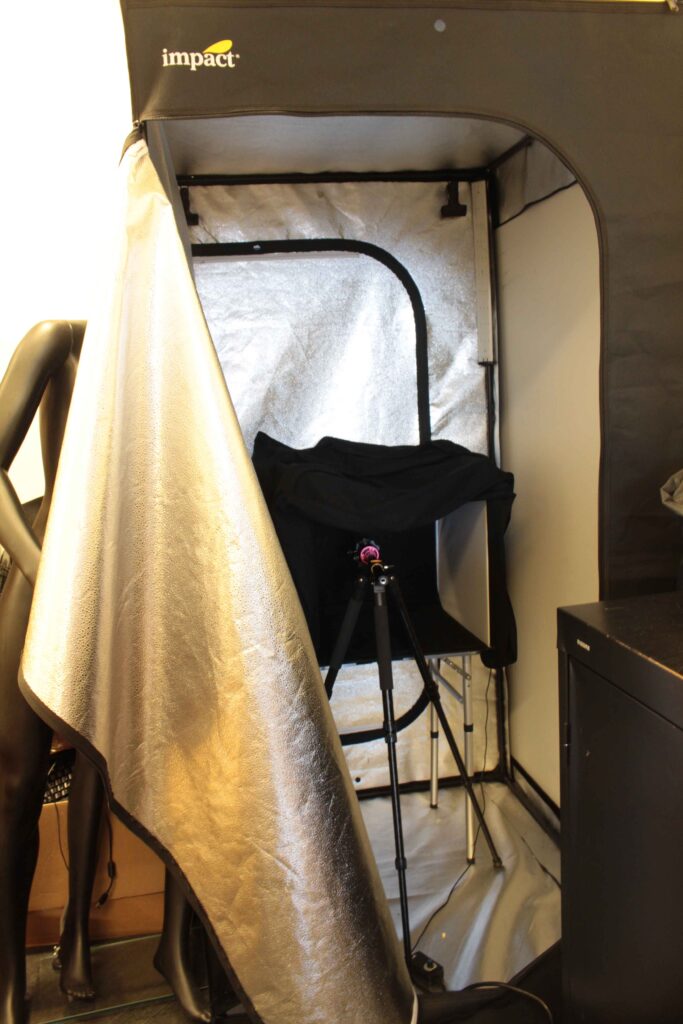 Often the hardest part of the process is getting the lighting just right; it needs to be bright enough that we get good, crisp picture, but not so bright that there's a lot of glare, which can be quite tricky with shiny metals and plastic buttons. The reflective silver on the walls diffuses light and minimizes shadows, while the black cloth allows us to carefully control direct light levels. We also have movable, dimmable LEDs that allow us to find the angle that minimizes glare while still giving us the light we need. Furthermore we use clear pedestals and mounts for things that don't lie flat or need additional support.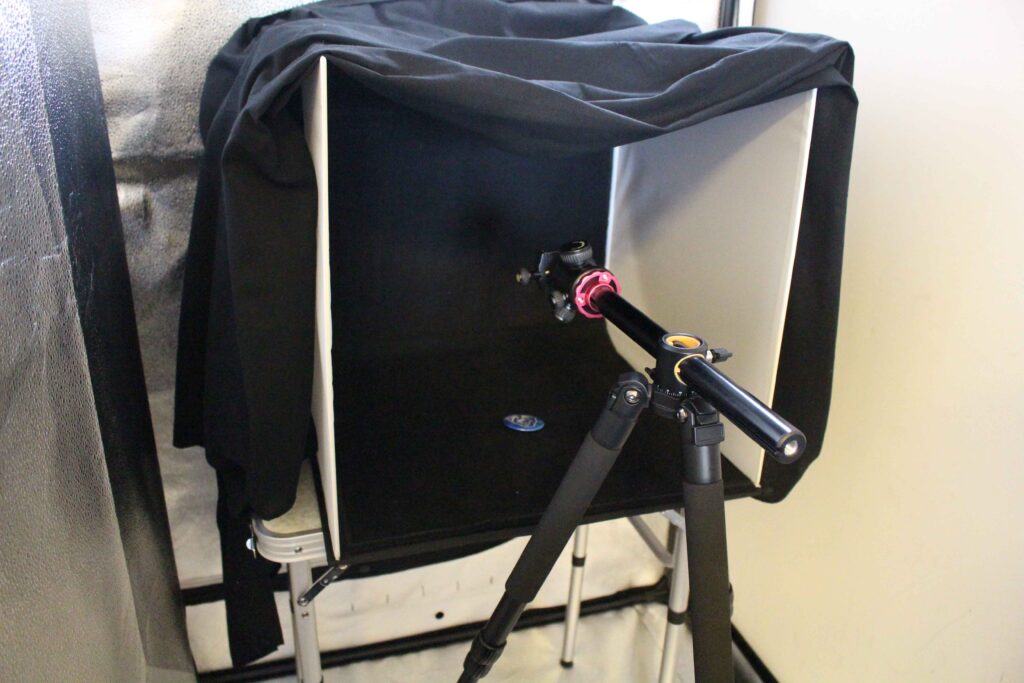 Included in this exhibit are two pins that are a little different from most of those in our collection – a pair of badges from labor union conventions in December of 1955. Both are primarily made of engraved metal, one also featuring a section of ribbon. These presented a different sort of challenge to photograph, as I needed to balance the reflective nature of the material with the need to capture the details of the engravings. They also represent an interesting choice by the convention hosts, as these were likely not inexpensive to produce, and as both pin-back buttons and plastics were in wide use by the mid 50's, less expensive options were available.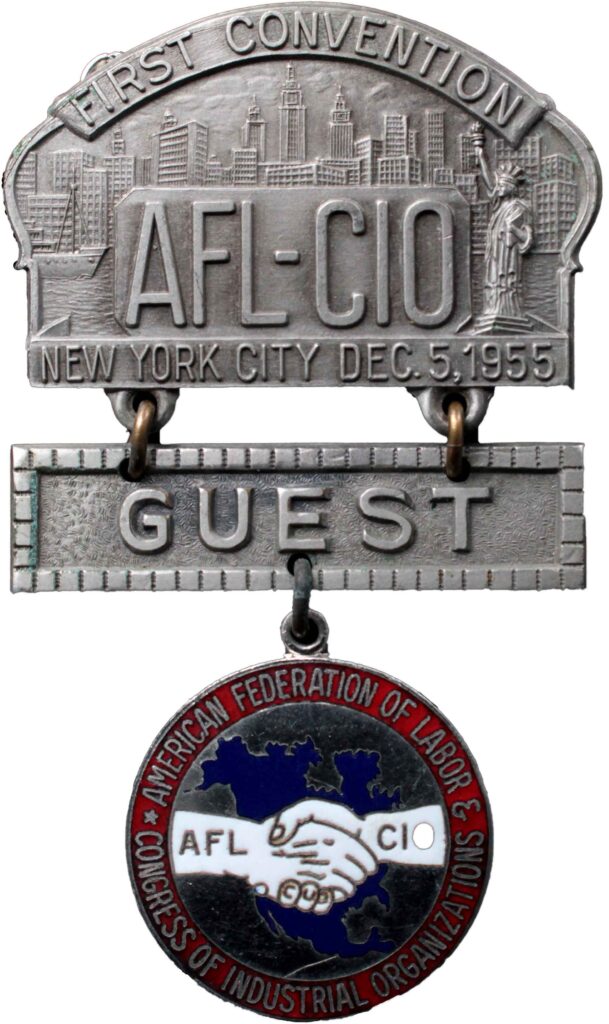 Interested in learning more? Attend the Fighting for Freedom Exhibit opening on 9/28 at 5. Register here!
The Special Collection & Archives department would like to thank our sponsors who helped make this exhibit possible: Council on Library & information Resources, Georgia AFL-CIO, IBEW Local 175, United Steelworkers District 9.
Written by Lin Davies, Digital Projects Assistant