Zotero 6 Released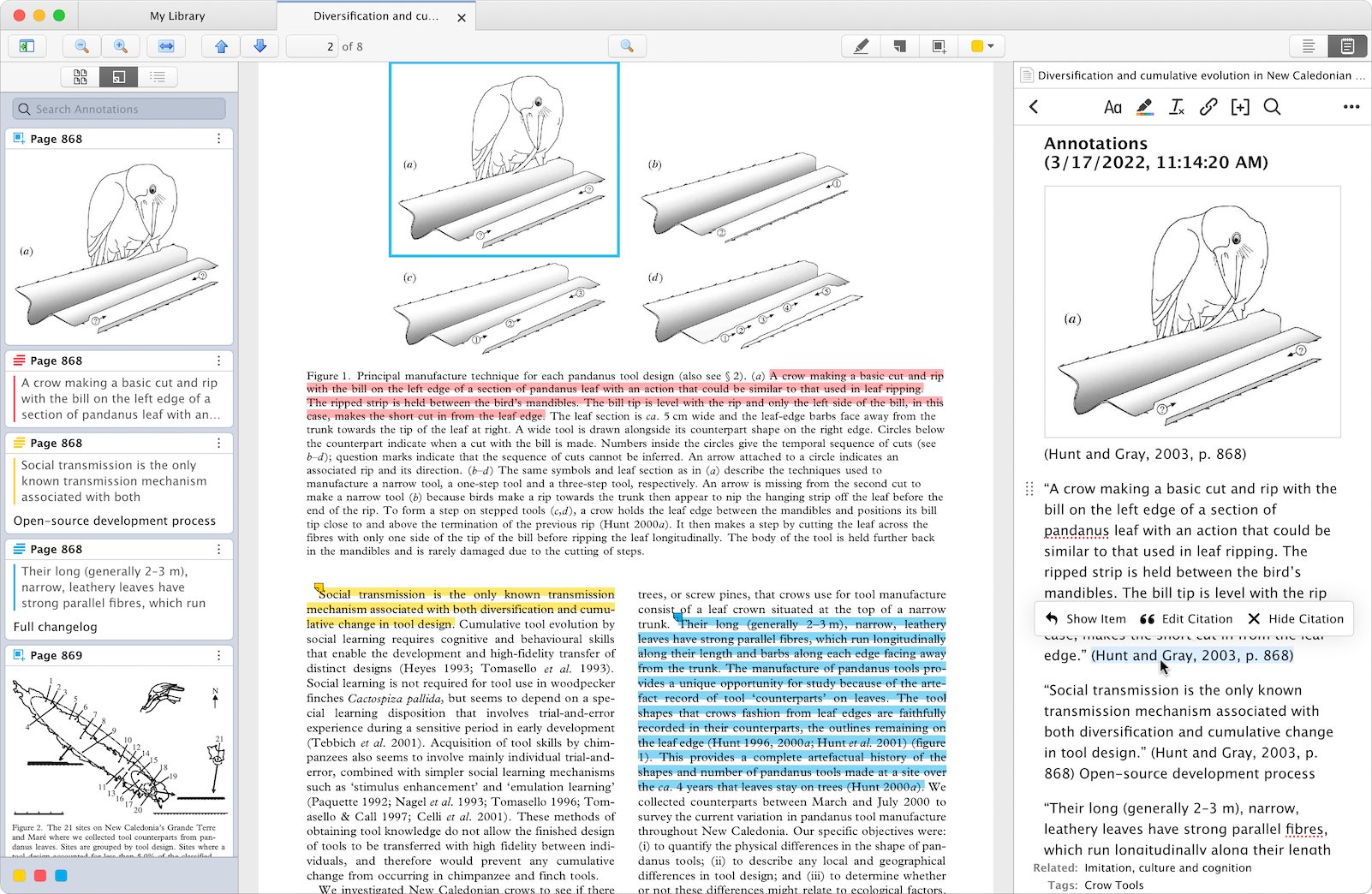 Zotero, the free, powerful bibliographic manager, has just released version 6, a major upgrade that introduces many new features. And there's a new official Zotero iOS app!
The new version of Zotero can:
Open PDFs in a new built-in reader within the main Zotero window, in a new tabbed interface
Clean up metadata for items while viewing their PDFs
Mark up PDFs with highlights, notes, and image annotations
Add annotations to Zotero notes with automatic citations, in a powerful new note editor
Cite other items directly in notes using Zotero's familiar citation dialog
Insert notes into your Word, LibreOffice, and Google Docs documents with active Zotero citations for automatically generating bibliographies
Export notes to external Markdown editors with links back to Zotero items and PDFs
Zotero (alongside EndNote) is one of the two major bibliography applications we support at the GSU Library! Ask your librarian for more information, or check the workshop schedule for upcoming classes about Zotero and EndNote.
Get the full details at the official Zotero blog.