Georgia Women's Movement Spring Event: Leveling the Playing Field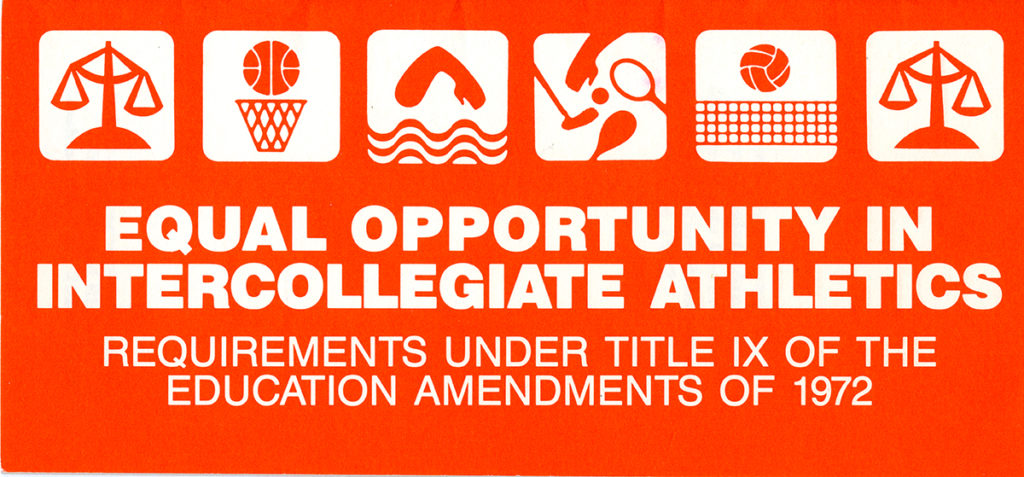 The Georgia Women's Movement Spring Event is held annually to celebrate and highlight materials in the Women's Collections at Georgia State University. The 2021 event, which will be held virtually, focuses on the history of women's sports in Georgia and at Georgia State University. Speakers include Anne Harper, Jaray Mazique and Kelsey Roegiers.
Tuesday, April 20, 2021, 4:00-5:30 pm
Online: https://vimeo.com/showcase/georgiawomensmovementspring2021event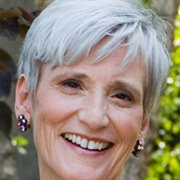 Anne Harper
Anne L. Harper is a civic leader in Atlanta, exercising her expertise as an educator and a business consultant to further the cause of girls' participation in athletics. Anne graduated from Smith College magna cum laude (1970) and received her doctorate (Political Science) at the University of Michigan. She served as a member of the Atlanta Board of Education from 1994-2001, representing District 4. As a Board member, she advocated for increased opportunities for girls and boys in the Atlanta Public School System by ensuring the quality of coaching and facilities for interscholastic sports. Anne launched the effort to draft a state bill that would mirror the federal Title IX law and provide specific enforcement of its regulations in Georgia's high schools. That legislation, co-sponsored by Representatives Kathy Ashe and Stephanie Stuckey Benfield, was passed as the Georgia Equity in Sports Act in 2000.
Anne has served on the Board of Directors of several non-profits advocating for girls, including Girls On The Run, Cool Girls, and the NOW Legal Defense and Education Fund. Harper has been recognized for her commitment to progressive change by being named as one of the YWCA's Women of Achievement in 1995 and honored by the Women's Policy Group in 2001. Harper leads an independent management consulting practice, Harper Consulting, which offers strategic planning, organizational development and communications services.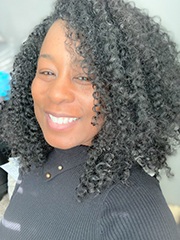 Jaray Mazique
Jaray Mazique has worked in higher education for 19 years in various leadership capacities in Housing and Residence Life, the Educational Opportunity Program, and currently in the Dean of Students Office as an Assistant Dean of Students. Jaray holds a Bachelor of Arts in English, a Master of Education in Post-Secondary Education, and is a doctoral candidate in the Educational Leadership program at Georgia State University. As an assistant dean, she has served as a conduct officer, an investigator for Title IX incidents involving students, and most recently, the coordinator for prevention, education, and student conduct resolution options. Jaray has received training on student conduct, Title IX, prevention strategies, and restorative justice. She chaired the Sexual Harassment (Assault) Prevention and Intervention Group, chaired the Title IX subcommittee for the Georgia State University Diversity and Inclusion Consolidation Working Group, is a current member of Regents Advisory Committee for Student Conduct Officers (RAC-SCO), the Administrator Researcher Campus Climate Collaborative (ARC3), Student Affairs (NASPA). 
Jaray serves on the board of a non-profit organization that helps maintain family patterns and volunteers her service with other non-profit organizations. She is committed to assisting students and enhancing the skills they need currently and throughout life.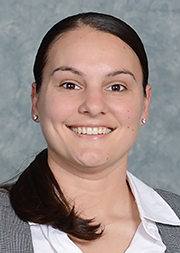 Kelcey Roegiers
Senior Associate Athletic Director/Senior Woman Administrator and Chief Diversity Officer Kelcey Roegiers heads into her 11th year at Georgia State University. Kelcey oversees the compliance, academics, strength and conditioning, life skills, and sports medicine departments, and serves as the Title IX Deputy Coordinator. She also serves as sport supervisor for women's basketball, court volleyball, beach volleyball, men's soccer, and women's soccer. She is also an ESPN+ color commentator for Georgia State women's basketball television broadcasts.
Kelcey earned her bachelor's degree from Georgia State in 2007 and followed with a master's in sports business administration in 2011. Involved with the Georgia State Athletic Department since her days as a student-athlete, Kelcey competed for the Panther women's basketball squad as a four-year letter winner and still ranks on several Panther top-10 charts.

Kelcey is actively involved within the NCAA governance structure. She currently serves on the NCAA Women's Basketball Rules Committee and is chair of the NCAA Beach Volleyball Committee. She is a graduate of the 1A Athletic Director Institute and is an active member of Women Leaders in College Sports (formerly NACWAA). Kelcey was involved in the development of the athletics department strategic planning initiative and the Sun Belt Conference strategic planning committee.