Georgia State University Library to Lead New Public Interest Data Literacy Initiative
University Library faculty Bryan Sinclair and Mandy Swygart-Hobaugh have been awarded a $150,000 grant from the New America Public Interest Technology University Network (PIT-UN) to expand programs that promote data literacy for the public good and encourage a more diverse pipeline of students pursuing careers in data science.
The Public Interest Data Literacy (PIDLit) initiative, led by Georgia State University Library, together with multiple campus partners, will expand programs promoting data literacy and career preparedness with a particular focus on reaching first-year students and underrepresented groups. The University Library provides support and training on a host of data analysis tools and methods and opportunities for students to network with the broader Atlanta community around real-world application of data science.
Georgia State's College to Career initiative encourages curricular enhancements that help students become aware of career competencies, connect those competencies to the work they do in the major, and demonstrate their proficiency of transferable skills.
Georgia State's Digital Learners to Leaders (DLL) initiative organizes student-led teams that create digital solutions to real-world challenges, growing students' digital and problem-solving skills and increasing their career marketability.
"By conjoining these campus initiatives," Sinclair said, "we seek to expand data literacy outreach to first-year students, fostering a career pipeline that is stronger and more diverse in terms of race, ethnicity, ability, gender, and socioeconomic status." Sinclair is also a member of GSU's Public Interest Technology working group which has one of its goals to advance PIT-related initiatives on GSU campuses.
The PIDLit initiative is bolstered by a strong partnership of colleagues from multiple programs and departments at Georgia State as well as data literacy specialists from Clemson University, North Carolina State University, University of Cincinnati, and other partners. Dean Sally Wallace of the Andrew Young School of Policy Studies is the primary campus contact for PIT-UN at Georgia State, which was named to the network in January.
"We are excited to join the Georgia State University Library in preparing our students to lead our data-driven future forward," said Wallace. "The stronger collaborations PIDLit will help build among our partner institutions will be essential in effectively teaching students to manage technological advances that will support society's core values while minimizing the risks and unforeseen consequences they may impose."
About the PIT-UN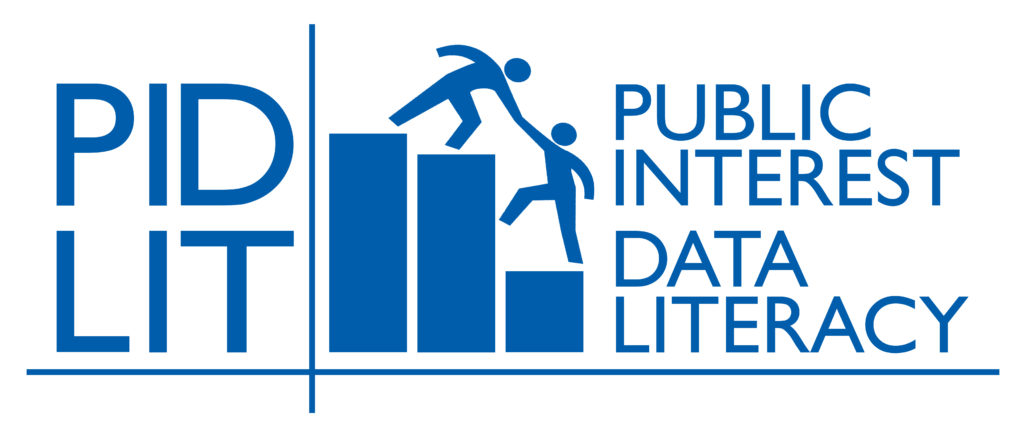 The Public Interest Technology University Network (PIT-UN) is a partnership of colleges and universities convened by New America, the Ford Foundation, and the Hewlett Foundation. The network and challenge grants are funded through the support of the Ford Foundation, Hewlett Foundation,
Mastercard Impact Fund, with support from the Mastercard Center for Inclusive Growth, Patrick J. McGovern Foundation, The Raikes Foundation, Schmidt Futures, and The Siegel Family Endowment. PIT-UN is dedicated to building the nascent field of public interest technology through curriculum development, faculty research opportunities, and experiential learning programs, in order to inspire a new generation of civic-minded technologists and policy leaders.