Open Education Week: March 4-8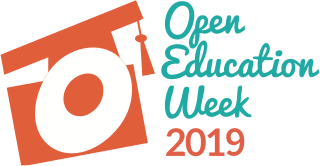 Each day, from March 4-8, the GSU Library at all GSU instructional sites will celebrate Open Education Week.
Open Education Week is a celebration of the global Open Education movement. Its goal is to raise awareness about the movement and its impact on teaching and learning worldwide. –from the event website.
This year, the GSU library is focusing its celebration on free or affordable learning materials including textbooks. We'll show students how to find courses at GSU that use free or affordable textbooks, and we'll offer fun-filled activities and resources to help everyone learn more about open content and its impact on student's lives and academic success. Stop by the library every day at Alpharetta, Atlanta, Clarkston, Decatur, Dunwoody, or Newton to participate and share your experiences with us.