Paywall: The Business of Scholarship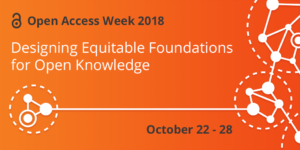 Watch Paywall, the movie. (It's a free movie.)
Have you ever been prompted to pay for an article that you need for your research? If so, you've seen what we call a paywall. The GSU library subscribes to hundreds of databases to give faculty and students access to research, but even wealthy universities such as Harvard can't afford much of the needed research. As GSU faculty and students, if you are prompted to pay, you can request items through Interlibrary Loan which is a free service for you.
Even though, as students and faculty, you can get articles to journals that GSU does not subscribe to for free, there are still problems associated with the high cost of scholarly research. Impacts range from rising tuition costs to the information needs of those not affiliated with a university to solving the world's problems such as access to clean water, knowledge about medical research, solving issues related to poverty, and more.
In celebration of Open Access week, the GSU library encourages everyone to view the movie, Paywall: The Business of Scholarship. The movie explains why academic publishing is a $25.2 billion a year business with for-profit publishers making a 35-40% profit margin. This profit margin is greater than some of the most successful Tech companies in the world. Paywall explains the problems and discusses why open access is a viable solution to many of the problems associated with scholarly publishing.