Teaching with content from The Public Domain Review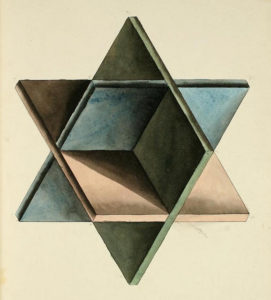 What is The Public Domain Review?
The Public Domain Review (PDR) is a journal curating and commenting on content in the public domain. The journal focuses on the best and lesser known images, books, film, and audio selections from nearly 40 content sources. Although countless online websites exist for locating historical documents, primary sources, and other archival materials, PDR is unique in both its curation and its intriguing long-form essays. Finding materials is also fun as the journal encourages serendipitous explorations of its collections with easy to use browsing options such as "by century" or "by tag" but also offers a search box for more focused search options.
More about the Public Domain
Each year the corpus of works in the public domain increases as copyright expires. Currently, works published before 1923 in the United States are in the public domain. Other factors contribute to when copyright expires or when a work is in the public domain. Cornell University provides an informative chart for recognizing which works are in the public domain in the U.S. Laws vary by country. Works that are in the public domain are not protected by copyright. This provides the opportunity to share and use them to teach openly and freely.
Why use content from The Public Domain Review for teaching?
Consider using PDR if your course needs a little something out of the ordinary that doesn't have copyright restrictions and is freely available online. The items in the PDR collections are in the public domain in most countries. The articles about the collections are licensed Creative Commons Attribution-ShareAlike 3.0.
Content from the PDR can
Help students relate more deeply to events, themes, or topics by understanding historical significance through images, books, film and audio
Provide a little humor as much of the content leans toward the playful
Provide copyright free content for a presentation, blog, or conference poster
A few teaching ideas include:
Assignments involving primary sources. Bowdoin College provides this guide which is about writing historical papers but also provides a lot of insight into the skills and thought processes needed to effectively use historical content
Starting points for writing assignments
Assignments for students to curate their own content or remix/incorporate content to tell a story or create new works
Artifact analysis, Contextual analysis, Critical thinking, and more
Explore The Public Domain Review yourself, or take a look at these interesting essays:
If you are looking for unique, open content for your course, The Public Domain Review just might be what you need.  If you don't find what you need there, take a look at the GSU Library's Open Education Guide. Or, contact Denise Dimsdale, Affordable Learning Georgia Library Coordinator, at the GSU Library. The GSU Library is happy to assist instructors with locating open educational resources, public domain content, library resources, and other course content that provide affordable options for students and pedagogical opportunities for instructors.