Who is Joel?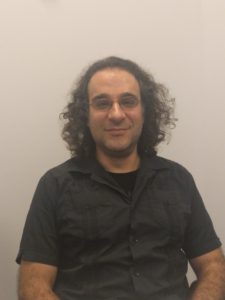 Joel is the library's Business & Data Services librarian. He provides resources for business researchers and data support for researchers in other areas. Joel also provides Endnote support to users from any discipline.  All of this help may come in the form of one-on-one consultations, in-class instruction or workshops.
You might think working with business means that he went to school for business. That's not the case though – Joel's undergrad degree is a B.A. in History that he followed with a M.S. in Information Science from SUNY Albany when he noticed librarian jobs and thought he might enjoy this work.
Fun things to know about Joel
Joel regularly braves biking in Atlanta to get to work. He's been routinely biking to work for about 3 years and his current commute is just around 10 miles each way. Luckily, he's able to take some non-road bike paths to help him avoid sharing the road with cars all the way here and home again!
He may bike regularly, but driving doesn't concern Joel either. A few years ago, he took a road trip that went from Atlanta to Philadelphia, to Ballston Spa, NY, then west to Cohasset, MN (by way of a ferry across Lake Michigan), down to Chicago and back to Atlanta, a distance of almost 3,700 miles in just under 2 weeks. This trip involved a number of things including meeting his infant nephew for the first time, a family reunion with his wife's family, a visit to Bob Dylan's childhood home in Hibbing, Minnesota, a Cubs game at Wrigley Field and playing Willie Dixon's bass at Willie Dixon's Blues Heaven Foundation (formerly Chess Studios), interspersed with some tasty midwestern beer at stops along the trip.
If you think Joel may be interested in music from some of the stops on that trip, you'd be right. Joel plays the upright bass and bass guitar and has been in several Atlanta area bands including Caroline & The Ramblers, Slim Chance & the Convicts and Clear Creek.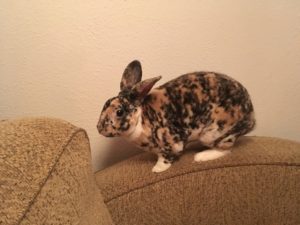 Joel is pro pineapple on pizza, as long it's with the appropriate other toppings (selections such as ham are preferred), his favorite ice cream is lemon with brown sugar and he and his wife have a pet rabbit named Cecil, who may be the cutest rabbit I've ever seen.