Data in the ATL, with Arthi Rao – Nov. 10 @ 11:00
Join us this Friday, Nov. 10 from 11:00-12:30, for the next in our series of Data in the ATL talks sponsored by Georgia State University Library, which connect the university community with prominent members of the Atlanta data community. Invited speakers show the importance of data science in making informed decisions in their chosen vocations and how they use data analysis and expertise in their daily work to create a better Atlanta and world.
Location: CURVE, Georgia State University Library, 2nd floor of Library South, 103 Decatur Street SE, Atlanta, GA 30303
Featured Speaker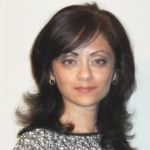 Arthi Rao, American Cancer Society
As Senior Research Scientist for Geospatial Research within the Statistics and Evaluation Center at the American Cancer Society, Arthi leads research projects in understanding community-level determinants of access to cancer treatment, cancer screening, and identifying vulnerable communities for public health interventions. She performs all aspects of geospatial analytics including statistical analysis, modeling, Python scripting, mapping and tool development for initiatives across ACS.
Register online. Seating is limited.