Labor Archives receives grant to digitize labor organizer's papers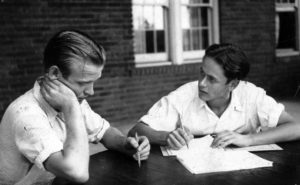 In advance of Labor Day, Georgia State University Library's Southern Labor Archives announces  an Access to Historical Records grant from the National Historic Publications and Records Commission in the amount of $48,865  to digitize the M. H. Ross papers. The total project cost of the matching grant is $110,119 and will begin in October 2017.
Attending the Southern School for Workers at the age of 19 sparked Myron Howard "Mike" Ross' (1919-1987) interest in and involvement with the labor movement. Throughout his career, Ross worked with unions, including the United Mine Workers, the Mine, Mill, and Smelter workers, and the United Furniture Workers, as an organizer or arbitrator. Interested in politics, he ran for public office twice: once in 1940 for a seat on city council on the People's Platform in Charlotte, North Carolina, and again in 1948, for United States Congress on the Progressive Party ticket in North Carolina.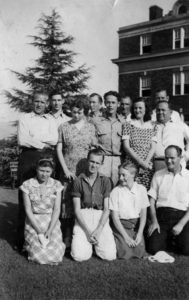 After the failed congressional campaign, Ross attended the University of North Carolina law school, graduating with honors, but was denied the bar on the grounds of "character" – he was suspected of being a communist. Later he attended the Columbia University School of Public Health which led to founding the Fairmont Clinic, a prepaid group practice in Fairmont, West Virginia, which had the mission of providing high quality medical care for coal miners and their families. Ross served as administrator of the Fairmont Clinic from 1958-1978. As a result of this work, Ross began researching coal mining, especially coal miners lifestyle, heritage, and the history of coal mining and disasters. He interviewed over one hundred coal miners and eventually began a manuscript (unfinished) about the history of coal mining. Working for the Rural Practice Program of the University of North Carolina from 1980 until 1987, Ross taught in the medical school until his retirement.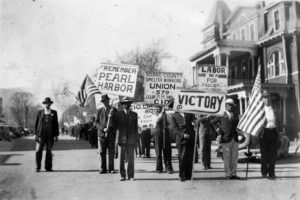 Ross is described as "…an extraordinary character who… captured the energy, hopes, and hard-headed pragmatism that evolved from the successes and disappointments he experienced and the empathy he had for working people" by Kenneth Fones-Wolf, professor at West Virginia University, in his letter of support for the grant. The papers document more than Ross' career but also his wide interests, and the collection contains materials related to "civil rights, the Populist movement, the lives and attitudes of coal miners, and the music of the labor movement" and "are worthy of a major project to make them accessible despite the fact that his is not a well-known name. In fact, [it can be argued] that people like Ross are even more worthy of such projects because they capture the lives of ordinary people who frequently are responsible for social change but receive little or no credit for their determination to make a difference."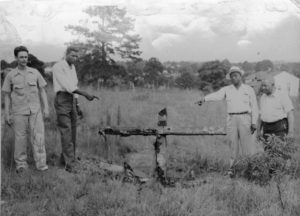 Robert Woodrum, a professor at Georgia State University Perimeter College Decatur Campus, is a scholar who researches Labor, Southern, and African-American history and finds this collection "has great potential to enhance the understanding of our region's democracy, history, and culture." Woodrum used the collection when writing his dissertation and the resulting book, 'Everybody Was Black Down There': Race and Industrial Change in the Alabama Coal Fields (Athens: University of Georgia Press).
The project will last for one year, and upon completion in fall of 2018 the resulting digital collection will provide access to over 120 boxes documenting his career and research interests and include manuscripts, photographs, reports, periodicals, book drafts, labor songbooks, campaign materials, and family and coal miner oral histories. For more information about this, or other collections related to the unions, workers, and workers' organizations in the south, please visit the Southern Labor Archives or Georgia State University Library's Digital Collections.