Workshop: NVivo for Qualitative Data Analysis
Need to make your qualitative data analysis process more efficient and manageable? Come to these NVivo workshops!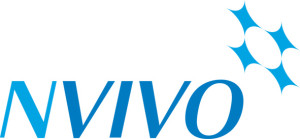 In this two-part workshop series, Dr. Mandy Swygart-Hobaugh, Team Leader for Research Data Services, leads participants in hands-on exploration of using NVivo qualitative research software.
DATES:
NVivo 1 – Tuesday, June 13, 1:00pm-2:30pm, Classroom South 403 – REGISTER HERE
Getting to know the NVivo workspace

Exploring different types of Sources that can be analyzed

Basic Coding of Text and Multimedia Sources

Using Queries to explore and code your data

Recording comments and ideas
NVivo 2 – Tuesday, June 20, 1:00pm-2:30pm, Classroom South 403 – REGISTER HERE
Creating Classifications with Attribute Values and Sets to facilitate comparative analyses

Autocoding Sources

Coding queries

Matrix queries

Data visualizations
Questions? Ask Mandy Swygart-Hobaugh.
Learn more about upcoming data-related workshops and the Library's other data services & support offerings here!