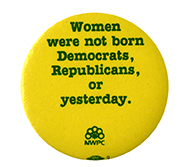 The Georgia Women's Movement Project Spring Event is held annually to highlight collections in the Georgia State University Library Women and Gender Collections, and to celebrate the lives of the unsung heroines of the women's movement in Georgia.
The 2017 event brings together four dynamic women who will talk about the importance of women's participation in the political process. Their stories, insights and advice will educate and motivate attendees.
Thursday, April 27, 5:30-7:30 pm
Special Collections And Archives
University Library South, 8th Floor
100 Decatur St. SE
Atlanta, GA 30303
Register for event
or RSVP to mgerrard@gsu.edu / (404) 413-2888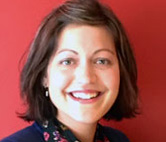 Anna Beck served as the Executive Director of Georgia's WIN List, a political action committee devoted to the protection of reproductive rights in Georgia. She has more than a decade of political and non-profit fundraising experience, and has worked on and managed multiple statewide campaigns, as well as worked in policy development in the Georgia Legislature.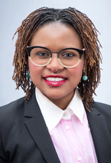 Park Cannon is the youngest member of the Georgia House of Representatives. She is excited to represent Midtown, Downtown, and Southwest Atlanta. At the 2016 Democratic National Convention in Philadelphia, Representative Cannon said "We need to trust black women!" and will continue to stand up for queer visibility in the south.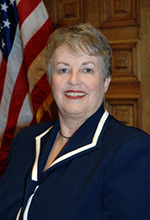 Senator Nan Orrock was first elected to the state Senate in 2006, after serving 10 terms in the state House of Representatives. During her tenure in the House, she was the first women elected to the position of House Majority Whip. She also founded the bipartisan Georgia Women's Legislative Caucus, and is president of Women Legislators' Lobby, a national legislator network.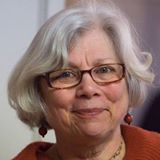 Jan Selman's consulting business, Skirting Politics, allows her to use her extensive political background and statewide network to benefit women who want to run for office. Selman is also a founding member of NewPowerPAC, a nonpartisan political action committee whose mission is to empower, endorse, and elect qualified women to local office in Georgia.