Announcing Textbook Transformation Grants Round Eight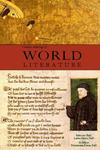 The Round Six-Eight ALG Textbook Transformation Grants Request for Proposals (RFP) has been released, and Round Eight is now open. Round Eight applications are open until December 11, 2016.
Request for Proposals Link
The Request for Proposals, including all details regarding the Textbook Transformation Grants application process, is located at this link: http://affordablelearninggeorgia.org/about/grants_rfp_rounds678
Application Link
Round Eight of Affordable Learning Georgia's Textbook Transformation Grants is now open for applications in Georgia Tech's InfoReady Review at this link:
https://gatech.infoready4.com/#competitionDetail/1755383
Webinars for Review
Review webinars for Rounds Six and Seven cover the entire application process, as Round Eight is identical. Please view an archive of these webinars and contact Jeff Gallant at jeff.gallant@usg.edu with any follow-up questions.
Monday, August 8, 2016, 4:00pm-5:00pm
View WebEx Archive
Tuesday, July 5, 2016, 4:00pm-5:00pm
View WebEx Archive
Monday, July 11, 2016, 4:00pm-5:00pm
View WebEx Archive