Perimeter students: We want to hear from you!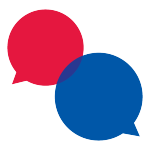 The Library is looking for 10 students at each Perimeter College campus library to participate in a one-hour discussion panel.
Participants will have the opportunity to share their thoughts and feedback regarding their Library's spaces and services. No prior signup is required, and food will be provided!
Dates and times for each campus panel are as follows:
Alpharetta Campus
Wednesday, September 21
12:00 p.m. -1:00 p.m.
Building A, Room 2280
Decatur Campus
Wednesday, September 28
12:00 p.m. -1:00 p.m.
Administration Building, Room 3123
Clarkston Campus
Thursday, September 29
12:00 p.m. -1:00 p.m.
Learning Resources Center (CL), Room 4190
Newton Campus
Wednesday, October 5
12:00 p.m. -1:00 p.m.
Student Learning center (2N), Room 2230
Dunwoody Campus
Thursday, October 6
12:00 p.m. -1:00 p.m.
Library Room 1200
For more information please contact Jennifer Jones, Assessment & User Experience Librarian: jlink@gsu.edu.