#OrlandoSyllabus: Educators Respond to the Shootings in Orlando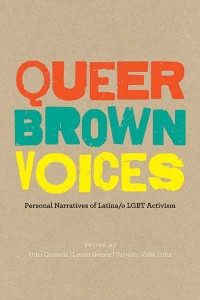 On June 12, Omar Mateen entered Pulse, an LGBTQ bar in Orlando, Florida, with at least an automatic rifle and a handgun. At least 49 people are dead as a result of the shootings, with 53 injured. Mateen was killed in a shootout with the police. While details continue to unfold and discussions rage about gun control and Mateen as a possible Muslim terrorist, an unquestionable fact is that the shootings took place in a gay bar. Gay bars have historically been crucial sites for gay community and gay organizing, serving as safe spaces for LGBTQ Americans for decades. The historic Stonewall Riots, which took place in June 1969 when gay patrons resisted a police raid on the Stonewall Inn, were a pivotal moment in the gay civil rights movement.
For the past several years, educators, librarians, and archivists have worked collaboratively to develop "syllabi," lists of books, articles, and other media sources designed to educate about the context, history, and broader significance of challenging events, particularly those that have deeply affected African-American and other groups whose history has been underrepresented or marginalized. Growing, and circulating, on Twitter and other social media sites under hashtags, these syllabi are documents in progress, community projects in a sense, available for teaching and for learning at all levels.
Examples of these syllabi include:
These syllabi use social media to collect and disseminate expertise and information about difficult topics, while also highlighting the communities involved: both the communities experiencing these events directly, and the broader communities of people in need of this information. At the same time, they represent communities of educators intent on teaching these conflicts; in this sense, they hark back to the anti-war "teach-ins" of the radical 1960s. As Chad Williams describes the #CharlestonSyllabus, it is "more than a list. It is a community of people committed to critical thinking, truth telling and social transformation."
Today, in the wake of the Pulse shootings, an #OrlandoSyllabus is being created. You can see it forming here.
You can use these syllabi as starting points for information. At this moment, as the Pulse story unfolds, the GSU Library has many of the resources listed in the #OrlandoSyllabus available to you. Try our Discover search box (the box on the library's home page) to find books, articles, videos listed in these syllabi. Resources from the #OrlandoSyllabus available at the GSU Library include (but are not limited to):
Scholarly Books
Katie L. Acosta, Amigas y Amantes: Sexually Nonconforming Latinas Negotiate Family (2013)
Edward Alwood, Straight News: Gays, Lesbians, and the News Media (1996)
David Carter, Stonewall: The Riots That Sparked the Gay Revolution (2004)
Jim Downs, Stand By Me: The Forgotten History of Gay Liberation (2016)
Vicki L. Eaklor, Queer America: A People's GLBT History of the United States (2008)
Lawrence La Fountain-Stokes, Queer Ricans: Cultures and Sexualities in the Diaspora (2009)
E. Patrick Johnson and Ramón H. Rivera-Servera, eds., Blacktino Queer Performance (2016)

José Esteban Muñoz, Disidentifications: Queers of Color and the Performance of Politics (1999)
Jasbir Puar, Terrorist Assemblages: Homonationalism in Queer Times (2007)
Uriel Quesada, Letitia Gomez, and Salvador Vidal-Ortiz, eds., Queer Brown Voices: Personal Narrative of Latina/o LGBT Activism (2015)
Ramón H. Rivera-Servera, Performing Queer Latinidad: Identity Practices, Discursive Spaces (2003)
Ben Sifuentes-Jáuregui, The Avowal of Difference: Queer Latino American Narratives (2014)
Suzanna Danuta Walters, All the Rage: The Story of Gay Visibility in America (2001)
Films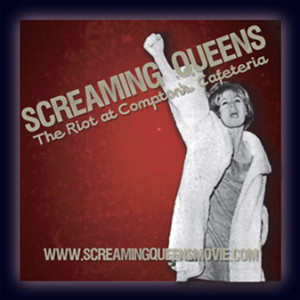 We also offer an LGBTQIQA Studies guide, which includes information about our general LGBTQIQA materials holdings, including information about the many local LGBTQIQA collections held in our Special Collections & Archives. Highlights include: