Faculty Research on Transgender Adults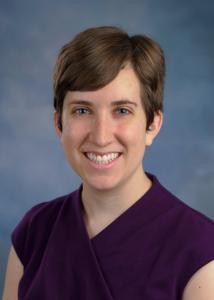 With the passage of House Bill 2, North Carolina's law that bans transgender people from using the bathroom of their preferred gender status, bathroom access for transgender adults has been a hot topic in the news. Social Work professor, Dr. Kristie Seelman, recently published on the topic in an article entitled, Transgender Adults' Access to College Bathrooms and Housing and the Relationship to Suicidality.
From the abstract:
Using the National Transgender Discrimination Survey, this study analyzes whether being denied access to these spaces is associated with lifetime suicide attempts, after controlling for interpersonal victimization by students or teachers. Findings from sequential logistic regression (N = 2,316) indicate that denial of access to either space had a significant relationship to suicidality, even after controlling for interpersonal victimization. This article discusses implications for higher education professionals and researchers.
This study has been featured or cited in the following media:
Other publications by Dr. Seelman on transgender issues:
Seelman, KL. "Recommendations Of Transgender Students, Staff, And Faculty In The USA For Improving College Campuses." Gender And Education 26.6 (2014): 618-635.
Seelman, KL. "Unequal Treatment Of Transgender Individuals In Domestic Violence And Rape Crisis Programs." Journal Of Social Service Research 41.3 (2015): 307-325.