May 3 – Tableau and 21st Century Digital Learning Presentation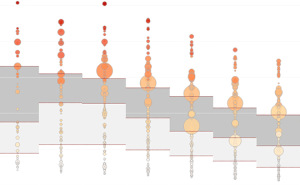 Data visualization takes concepts and patterns and interactively changes what data is seen and how it's processed. Tableau and 21st Century Digital Learning explores concepts of data visualization across several majors and disciplines.
Join us for this special presentation in CURVE from undergraduate student Charbel Aoun, University Assistant in the Center for Excellence in Teaching & Learning. His recent article, "Using Tableau as a Data Visualization Tool to Explore Recurring Cancer Trends" was published in the 2015 Undergraduate Research Journal for the Human Sciences.
Date: Tuesday, May 3, 2016
Time: 12:00 noon – 2:00 p.m.
Location: CURVE, Library South 2nd Floor
This is a free event. No RSVP is required.