Many of us recently watched Super Bowl 50 where the Denver Broncos faced the Carolina Panthers. If Carolina had won, Cam Newton would have been only the third black quarterback to lead his team to a Super Bowl victory. Doug Williams was the first, leading the Washington Redskins to a victory over the Denver Broncos in 1988. While there are many black firsts in professional sports, actions by two black athletes have made a lasting economic impact.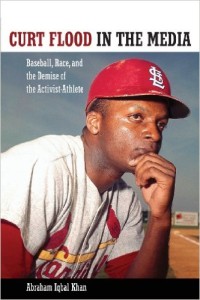 In 1969, Curtis "Curt" Flood, an outfielder for the St. Louis Cardinals, challenged the reserve clause in professional baseball which kept a player forever tied to one team. Flood had been traded to Philadelphia, but refused to go. Instead, he sued baseball on the grounds that this violated anti-trust laws. Flood lost his suit, but the language in the opinion and subsequent suits by other players lead to free agency which meant more lucrative contracts for players. The exorbitant salaries in sports today is a result of Curtis Flood.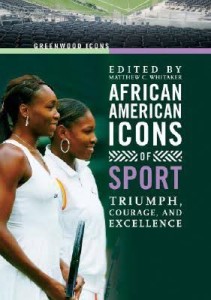 Many know Venus and Serena Williams as trailblazers in professional tennis for their powerful ground strokes or their less than traditional tennis attire. But in 2005, Venus Williams began advocating for equal prize money in tennis, addressing the All England Lawn Tennis and Croquet Club at Wimbledon. Venus later wrote an opinion piece in London that garnered attention from British politicians. Wimbledon instituted equal prize money for men and women winners in 2007. Other Grand Slam events soon followed.
Read more about the accomplishments of African American athletes:
Brooks, Scott., Charles Kenyatta Ross, and Jr. History Symposium (27th : 2002 : University of Mississippi) Porter L. Fortune. Race and Sport: The Struggle for Equality On and Off the Field. Jackson, Miss.: University Press of Mississippi, 2004.
Chalk, Ocania. Pioneers of Black Sport: The Early Days of the Black Professional Athlete in Baseball, Basketball, Boxing and Football. New York: Dodd, Mead, 1975.
Green, Tina Sloan. Black Women in Sport. Reston, Va.: AAHPERD, 1981.
Khan, Abraham Iqbal., and Inc ebrary. Curt Flood in the Media: Baseball, Race, and the Demise of the Activist-athlete. Jackson: University Press of Mississippi, 2012.
Whitaker, Matthew C. African American Icons of Sport: Triumph, Courage, and Excellence. Westport, Conn.: Greenwood Press, 2008.