45th Anniversary of WRAS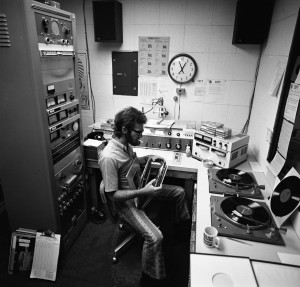 Monday January 18th marks the 45th anniversary of WRAS Album 88. The Special Collections and Archives houses the WRAS Radio Collection that includes administrative documents, interviews, promos, and over 800 sound recordings of local and independent musicians that appeared on the "Georgia Music Show" and "88 Live" programs.
Here is an edited snippet of the very first broadcast in 1971 that consists of an introduction by Kenneth England, Dean of Students, and Richard Belcher which leads into the opening of Richard Strauss's Also Sprach Zarathustra.
Questions about this collection should be directed to Kevin Fleming, archivist, Popular Music and Culture Collection, at 404-413-2880 or archives@gsu.edu.