Access to Digital Objects Through Finding Aids
GSU Library's Special Collections and Archives finding aids were recently updated to provide better access to digital collections items.
Users can now click a button above the finding aid document and retrieve all of the digital items from that particular collection. For example, if a researcher is interested in the Stetson Kennedy Papers, he or she could access that collection's finding aid. From there, the researcher can click the button labeled "Digital Objects From Collection":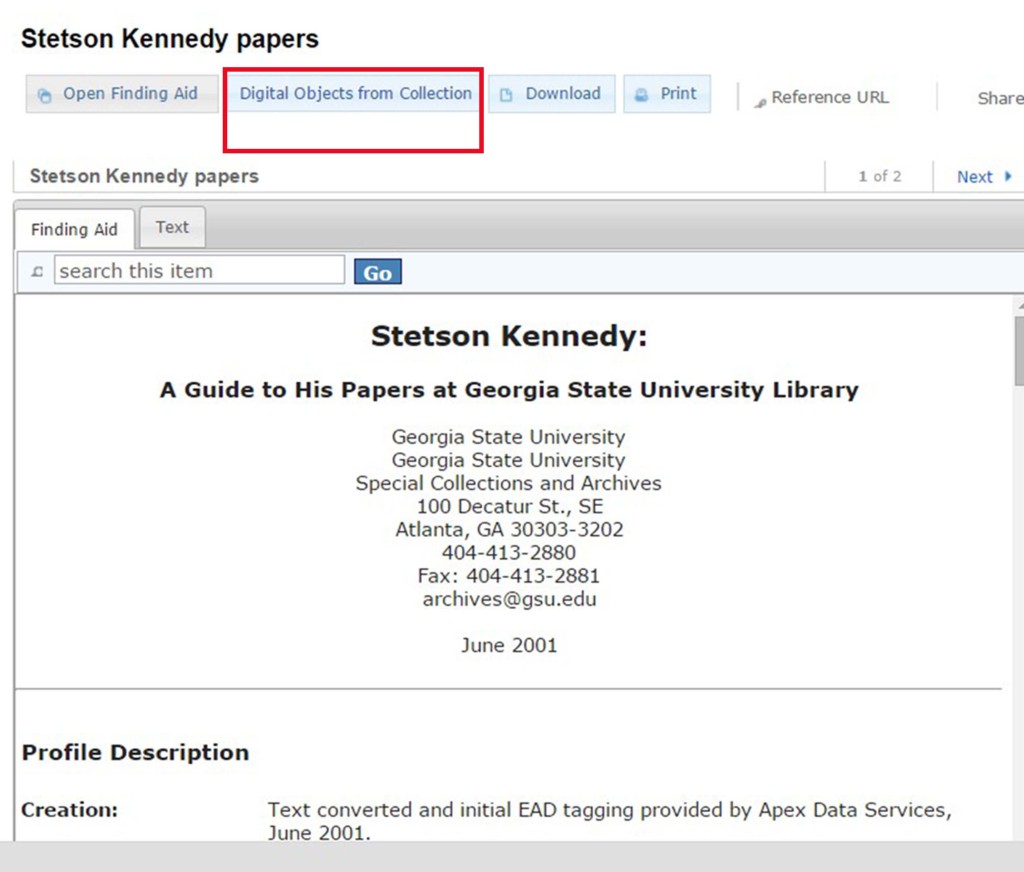 Doing so will return a list of all items from the Stetson Kennedy Papers that exist in the library's digital collections. Since the finding aid is itself an object in a digital collection, the finding aid will always be included in the search results.