Updated Library Food and Drink Policy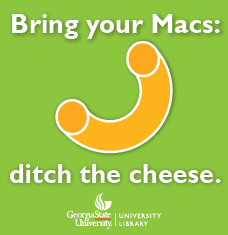 Because the University Library strives to provide a clean and well-maintained facility conducive to study and research, food and drinks are allowed in some public areas with the following exceptions:
Food is not permitted at any computer station in all areas of the library.

All drinks must be covered at all times.

Messy or aromatic foods are not permitted.

Food may not be delivered to the library.

Group and/or party foods (pizza, cake, etc.) are not permitted.

Food and drink are not permitted in CURVE.
You may read the full policy here.  Thank you for your cooperation.