New! More Subject Areas Added to Oxford Bibliographies Online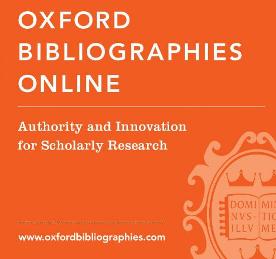 Good news! We've recently added four new subject areas to our Oxford Bibliographies Online (OBO) holdings. The new areas are:
Cinema and Media Studies
Communication
Latin American Studies
Sociology
Each subject area within OBO presents in-depth background information (written by top experts) on major topics within the field, making OBO a great place to start your research. These new areas are in addition to the ones we got back in 2012, bringing our total number of areas in OBO up to 12!
To access OBO, click on the Discover tab on the Library homepage, then click on the letter "O" on the Databases by Name A-Z list and scroll down.