Fair Use Week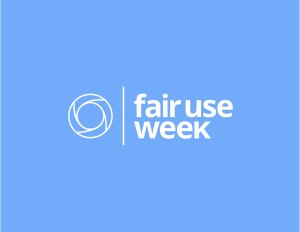 This week the University Library and the Law Library are celebrating national Fair Use Week, an annual recognition of the importance of Fair Use in copyright law.
What's Fair Use?
Fair use is a vitally important part of copyright law. It allows the use of copyrighted materials without the permission of the copyright owner.
Fair use is the legal principle that allows us to legally quote, remix, make fun of, build on, and comment on other people's copyrighted work. It's essential to innovation, creativity, scholarship, and technological and scientific progress in many fields.
What's Fair Use Week?
During the week of February 23-27, libraries, universities and other organizations concerned with freely sharing knowledge will be blogging and holding events all about fair use to spread public awareness.
What's GSU doing for Fair Use Week?
Watch our blog this week to learn more about why fair use matters to you as a student or faculty researcher. We're also presenting two programs:
Does Fair Use Really Work? An online presentation by Kevin Smith, Copyright & Scholarly Communication Director from Duke University Libraries. 2-3pm in Library classroom 2, second floor of Library North.
What kinds of content can I use in my course? Working within the law and BOR Policy. Presented by Gwen Spratt of GSU's Legal Affairs office. 3-4pm in Urban Life room 170.