Philosophy Professor Awarded Humboldt Fellowship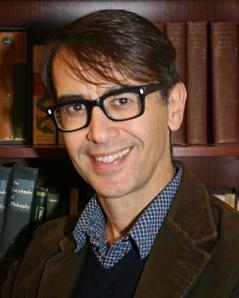 Congratulations to Dr. Andrea Scarantino, Associate Professor of Philosophy, for receiving a Humboldt Fellowship to work on his project, "The Motivational Theory of Emotions," at the University of Osnabrück's Institute of Cognitive Science in Germany. The Alexander von Humboldt Foundation provides postdoctoral fellowships to highly-qualified, early-career scientists and scholars to spend extended periods of research in Germany.
Dr. Scarantino holds a Ph.D. in Economics from the Università Cattolica of Milan, Italy and a Ph.D. in History and Philosophy of Science from the University of Pittsburgh. In addition to his work in the Department of Philosophy, he is also an associate faculty member of the Neuroscience Institute and an affiliate faculty member of the Jean Beer Blumenfeld Center for Ethics. Dr. Scarantino's research focuses on emotion, empirically-based philosophy of mind, information, and philosophical methodology. Additional information about Dr. Scarantino's fellowship research can be found on the College of Arts & Sciences website.
Selected works by Dr. Scarantino include: