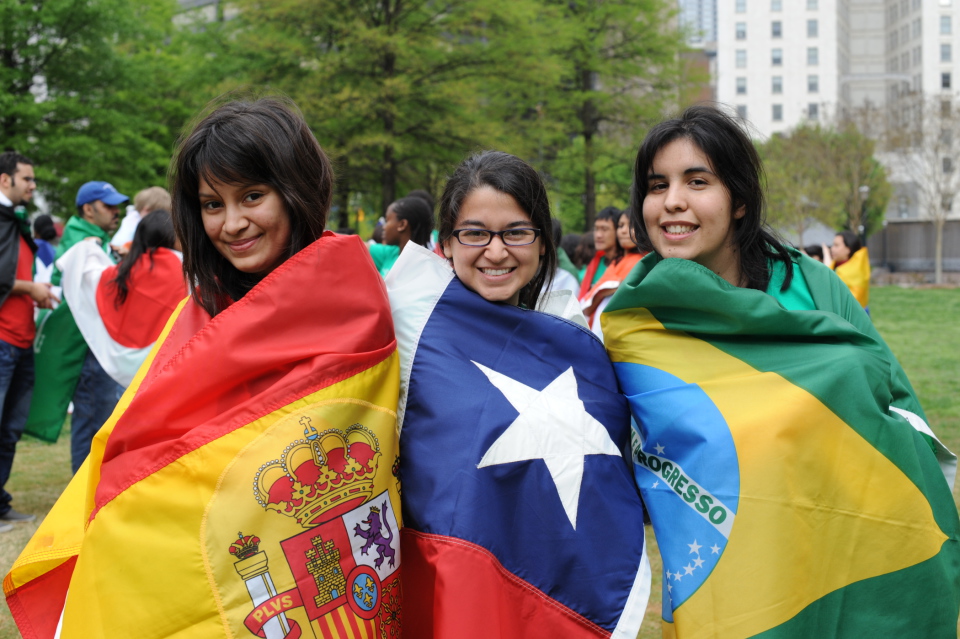 September 15 to October 15 is National Hispanic Heritage Month. Mark your calendars for the following cultural and academic events around campus:
Event: Perspectivas: Reflections on Latin American and Hispanic Identity in the United States Art Exhibit
Dates: Show runs September 22 – October 17
Date/Time for Opening Reception: September 25 at 7:00pm
Location: Student Art Gallery, 3rd Floor Student Center
Event: Distinguished Speakers Series: Sonia Nazario, Pulitzer Prize Winning Journalist/best-selling author
Date/Time: September 30, 7:00pm
Location:Student Center Ballroom
Nazario will give a keynote address discussing immigration reform and her best-selling book Enrique's Journey, followed by participating as a moderator of a forum on immigration.
Event: Immigration and Education Forum
Date/Time: September 30, following Sonia Nazario's talk (see above)
Location: Student Center Ballroom
Ms. Nazario will moderate a panel with these featured speakers:
Pedro Marin (D), Georgia House of Representatives
Julia Perilla, PhD, Associate Professor GSU Department of Psychology
Amna Shirazi, JD, Shirazi Law Group, Inc.
Yovany Diaz, Dreamer
Issues to be discussed include access to higher education, DACA (Deferred Action for Childhood Arrivals), and "Dreamers" fighting to be admitted to the top five schools in Georgia with in-state tuition.
Event: CineFiesta: First Annual GSU Latino Film Festival, made possible by GSU's Lambda Theta Phi Latin Fraternity, Inc. | Gamma Pi Chapter.
Film: No, directed by Pablo Larraín, starring Gael Garcia Bernal, Alfredo Castro, Antonia Zegers
Date/Time: October 9, 7:00pm
Location:Student Center Speakers Auditorium
Event: Taste of Latin America
Food from Colombia, El Salvador, Costa Rica, Guatemala, Mexico, Dominican Republic, and Venezuela
Date/Time: October 9, 6:00pm
Location: Dahlberg Hall
Get more out of Hispanic Heritage Month with these library resources:
Hispanic Immigrant Literature: El Sueño del Retorno by Nicolás Kanellos
Latino Food Culture by Z. Janer
Latinos and Education: A Critical Reader, Darder & Torres (Eds.)
The Ethnic Eye: Latino Media Arts by Chon Noriega and Ana López
Latinos on Campus: A Documentary by Roberto Arévalo