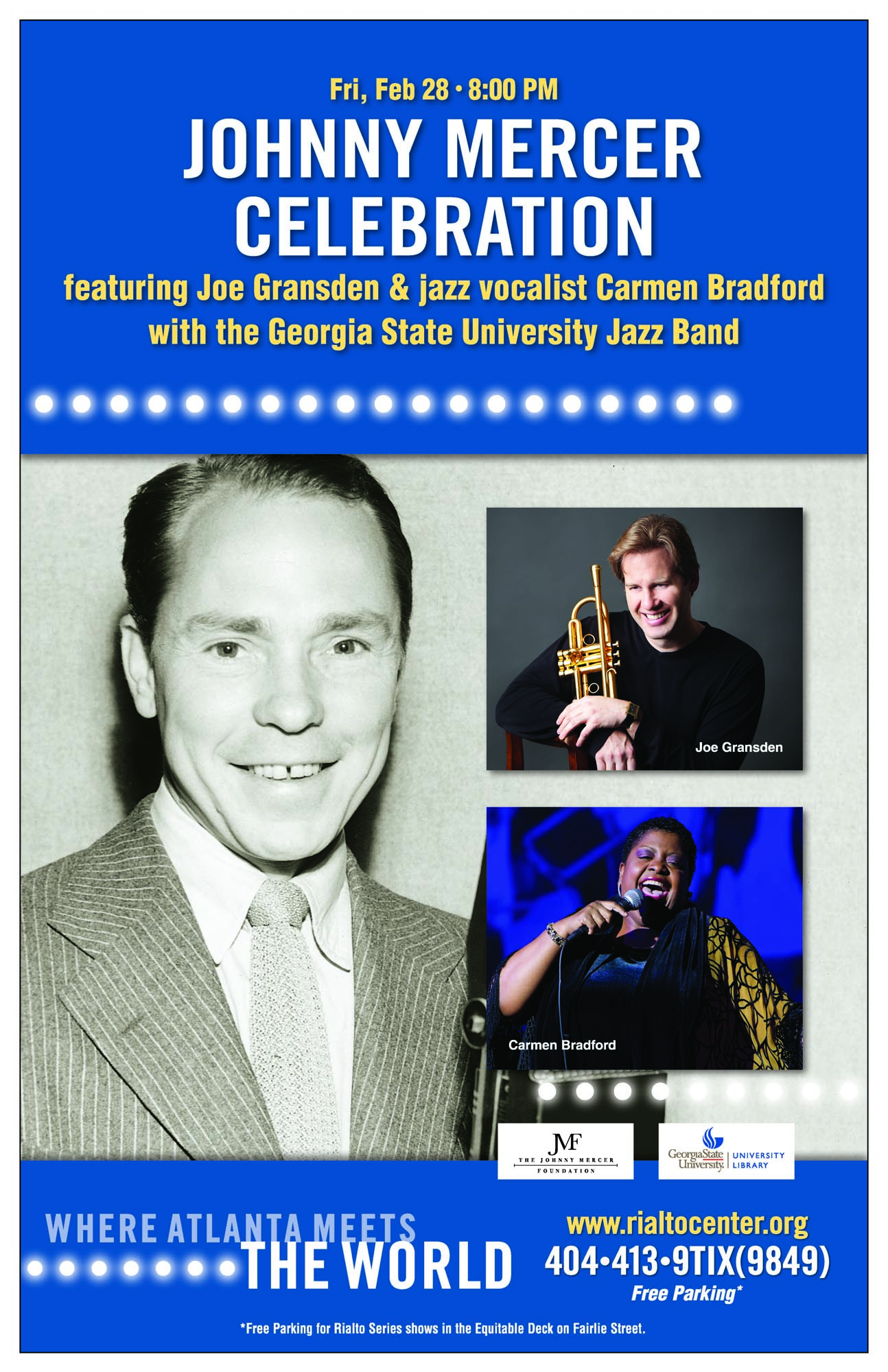 Please join us at the Rialto Center for the Arts in celebrating Johnny Mercer with a concert featuring trumpeter Joe Gransden and jazz vocalist Carmen Bradford with the Georgia State University Jazz Band on Friday, February 28, 2014 at 8:00 PM.  In addition to Mercer's hit songs, this performance will include two new arrangements created from unpublished draft lyrics and music that are part of the Johnny Mercer collection housed in the Georgia State University Library's Special Collections and Archives. This will be the first time these songs have been performed publicly.
Tickets can be purchased at through the Rialto Center for the Arts.
Questions about the Johnny Mercer collection in the Special Collections and Archives should be directed to Kevin Fleming, archivist, Popular Music and Culture Collection, at 404-413-2880 or archives@gsu.edu.