New Faculty Publication – Johnny Mercer: Southern Songwriter for the World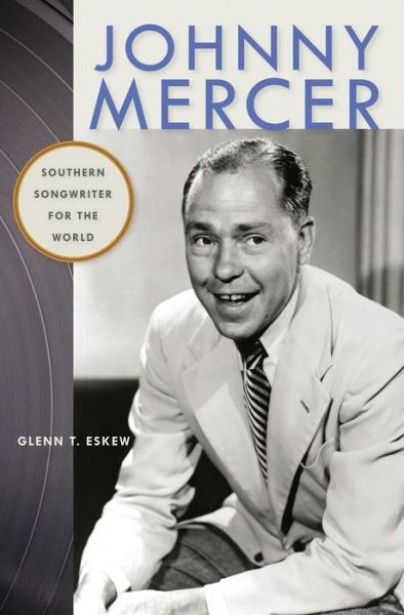 Glenn T. Eskew of the Department of History has recently published Johnny Mercer: Southern Songwriter for the World, a new biography on the Georgia native songwriter.
"Exhaustively researched, Glenn T. Eskew's biography improves upon earlier popular treatments of the Savannah, Georgia–born songwriter to produce a sophisticated, insightful, evenhanded examination of one of America's most popular and successful chart-toppers. Johnny Mercer: Southern Songwriter for the World provides a compelling chronological narrative that places Mercer within a larger framework of diaspora entertainers who spread a southern multiracial culture across the nation and around the world. Eskew contends that Mercer and much of his music remained rooted in his native South, being deeply influenced by the folk music of coastal Georgia and the blues and jazz recordings made by black and white musicians. At Capitol Records, Mercer helped redirect American popular music by commodifying these formerly distinctive regional sounds into popular music. When rock 'n' roll diminished opportunities at home, Mercer looked abroad, collaborating with international composers to create transnational songs.
At heart, Eskew says, Mercer was a jazz musician rather than a Tin Pan Alley lyricist, and the interpenetration of jazz and popular song that he created expressed elements of his southern heritage that made his work distinctive and consistently kept his music before an approving audience." (From publisher's information)
Other resources related to Johnny Mercer at the Georgia State University Library include:
Johnny Mercer Papers
Johnny Mercer Song Database
Johnny Mercer Research Guide
Johnny Mercer Exhibit
Questions about the popular music collection in the Special Collections and Archives should be directed to Kevin Fleming, archivist, Popular Music and Culture Collection, at 404-413-2880 or archives@gsu.edu.