Current Research on HPV Vaccines
Human Papilloma Virus (HPV) is an often undetected sexually transmitted disease that impacts over half of the population. However, research shows that vaccines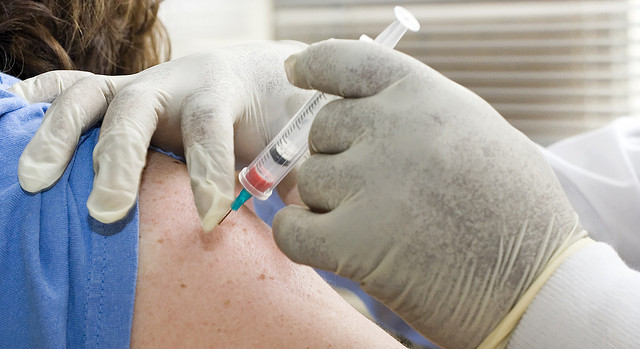 released in 2006 are beginning to have a dramatic impact on the rates of infection and on the types of cancer caused by HPV. This issue was highlighted in the October 2013 News in Health newsletter from the National Institutes of Health.
The NIH feature notes that for now, girls are primarily being targeted for HPV vaccinations. They note that "Research has shown that HPV vaccines are highly effective. A recent study found that even though only about one-third of girls ages 13 to 17 has been fully vaccinated against HPV, the number of HPV-infected young women has dropped by 50% since the first vaccine was introduced in 2006." (News in Health, "Protect Yourself Against HPV.")
If you're in a health-sciences field at Georgia State University, you may want to learn more about trends related to this important issue. For current health topics, the library's databases can be a great source of new information. The Library's Discover tool will lead you to recently published peer reviewed studies and to brief articles from newspapers.
You can also search PubMed with the Medical Subject Heading (MeSH) term "Papillomavirus Vaccines" to find even more quality medical research.  If you'd like help, contact your friendly subject specialist librarian for a research consultation. We can help online, on the phone, or in person.