New Resource! Online Encyclopedia of Applied Linguistics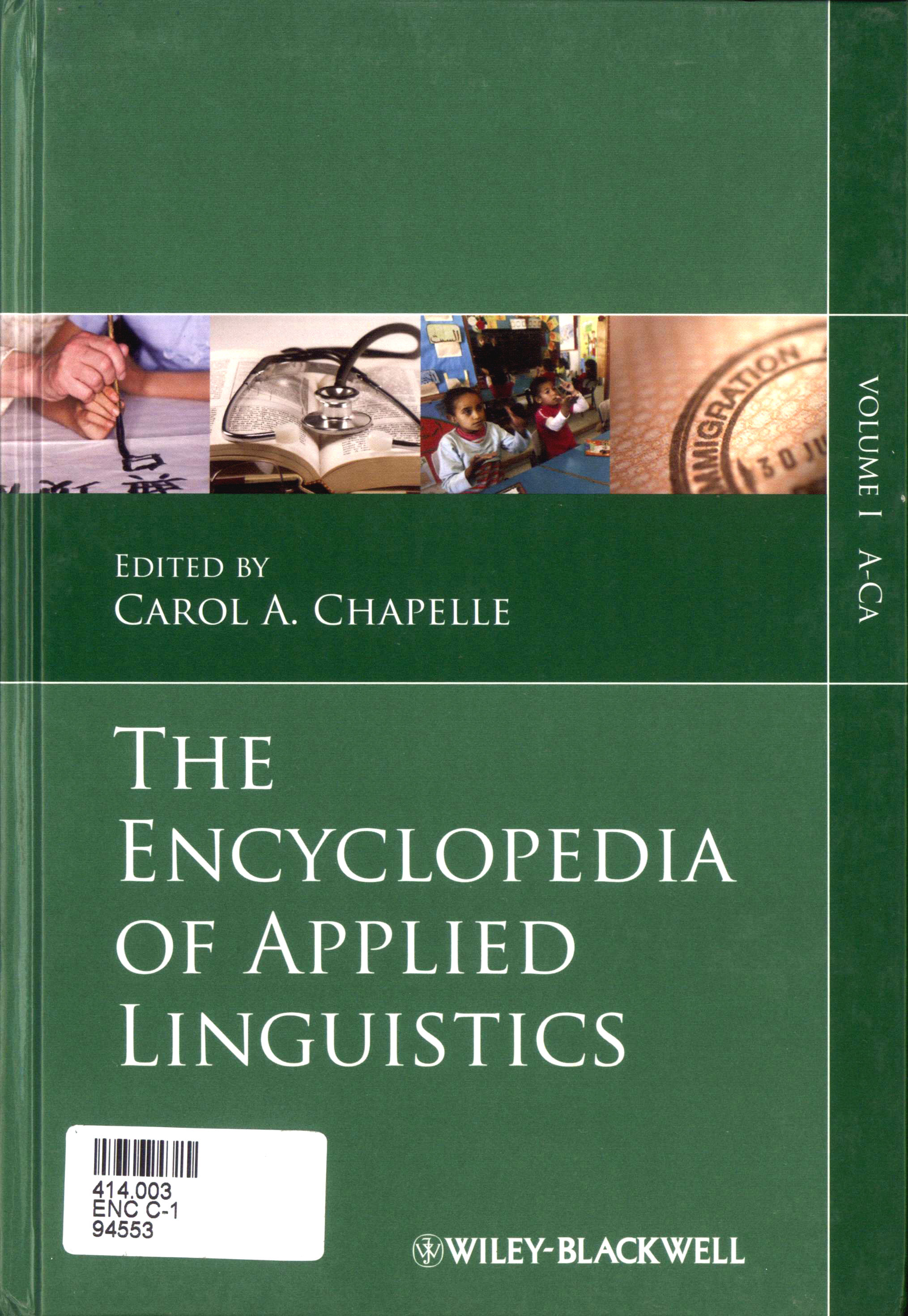 The University Library recently added the new Wiley online reference source, The Encyclopedia of Applied Linguistics. This reference work includes research on language-related problems that arise in the real-world  where languages are learned and used, and includes articles from Georgia State University faculty members from the Applied Linguistics & ESL Department, Dr. Sara Weigle, Professor and Chair and Dr. Viviana Cortes, Associate Professor in the department.  The encyclopedia may be searched by keyword or browsed by topic or article title. Each article includes an extensive list of references and suggested readings so it's a great place for graduate students to start their research.
This resource can be accessed off campus by Georgia State University faculty, staff, and students with their campus id and password.