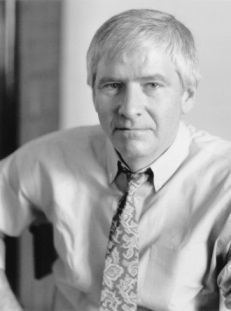 Georgia State University's Jewish Studies Program and the Southern Jewish Historical Society are pleased to present Steven Oney who will give a lecture on the Leo Frank Case, entitled: "Leo "Frank 100 Years Later – It's Still Not Over." 
Leo Frank was a Atlanta Jewish factory manager who was convicted of the murder of Mary Phagan, a 13 year-old employee. Two years after the trial, Leo Frank was abducted from his prison cell and lynched by a vigilante mob in Cobb County.
The lecture, which is free and open to the public, will be given on Thursday, Oct 3 at 4:30 p.m. in the Speakers Auditorium of the Student Center.
Steven Oney's book about the case, And the Dead Shall Rise: The Murder of Mary Phagan and the Lynching of Leo Frank (Vintage Books) is available in the University Library, along with the following additional resources:
The Frank Case: Inside Story of Georgia's Greatest Murder Mystery? – Digitized pamphlet in the Library's Special Collections.
Benson, Berry. Five Arguments in the Frank Case. Augusta: Benson, 1914
Dinnerstein, Leonard. The Leo Frank Case. Athens: University of Georgia Press, 1987.
Frey, Robert Seitz. The Silent and the Damned: The Murder of Mary Phagan and the Lynching of Leo Frank. Lanham: Madison Books, 1988.
Golden, Harry. The Lynching of Leo Frank. London: Cassell, 1966.
Leake, Graydon Boyd. The Case of Mary Phagan and Leo Frank, 1913-1986: Seventy-three Years of Fact, Fiction, and Opinion. Atlanta: Georgia State University, 1990.
Leavey, Michael Evan. Leo Frank: Context and Controversy. 2000.
Melnick, Jeffrey Paul. Black-Jewish Relations on Trial: Leo Frank and Jim Conley in the New South. Jackson: University Press of Mississippi, 2000.