Library at Georgia State University Receives $210,000 NEH Grant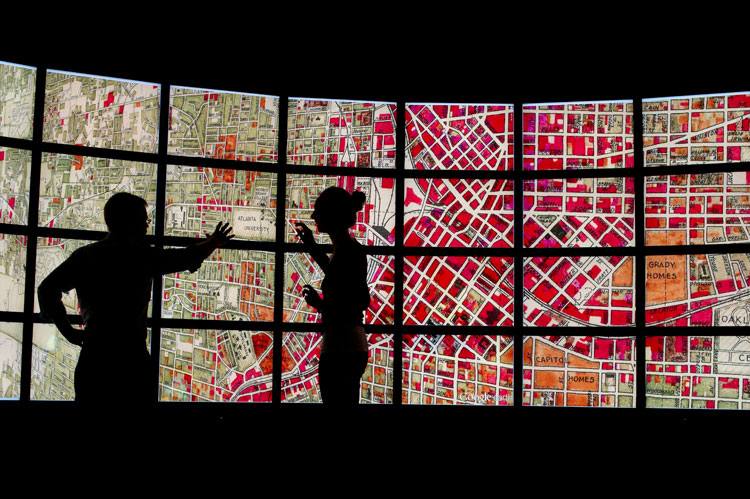 Georgia State University Library recently received a $210,000 grant from the National Endowment for the Humanities for "Planning Atlanta: A New City in the Making, 1930s – 1990s", submitted by librarian Joe Hurley (Principal Investigator) and history professor Kate Wilson (co-PI). This grant is the largest awarded by the NEH in the state of Georgia in 2013. Grants from the NEH are very competitive, with only 16% of submissions for this grant's Humanities Collections and Reference Resources program receiving funding.
With over 8,000 visitors, this digital collection has already seen high usage since launching in the summer of 2012. Funding from the grant will allow Georgia State University Library to augment a freely accessible and innovative digital humanities collection by digitizing and georeferencing a collection of 1,550 rare and historically significant City of Atlanta and Atlanta Regional Commission city planning maps. This will increase and enhance access to material that will allow a gap in urban studies to be more thoroughly explored. Other material, including digitized photographs, oral histories and an annual (1955-2003) metropolitan Atlanta demographic and housing dataset will augment these maps within the context of Atlanta's urban renewal, highway creation and city planning activities.
In addition, users will be able to view each of these maps in Google Earth as a tiled overlay, providing a historical comparison. With this innovative web-based feature, users can change the transparency of the georeferenced map overlay to reveal neighborhood and city-wide change over time by comparing contemporary satellite images with the historical planning maps.
A unique resource like "Planning Atlanta," makes Georgia State University a destination of choice for students studying the complex challenges of cities. With this grant Georgia State University Library will provide a new information resource that supports research and provides anytime/anywhere access for the public.
"Planning Atlanta" is a dynamic digital humanities platform for both research and teaching. Thanks to this NEH grant, the collection can now grow beyond its original scope and benefit urban studies across the world.