Photo of Overlooked GSU Landmark Rediscovered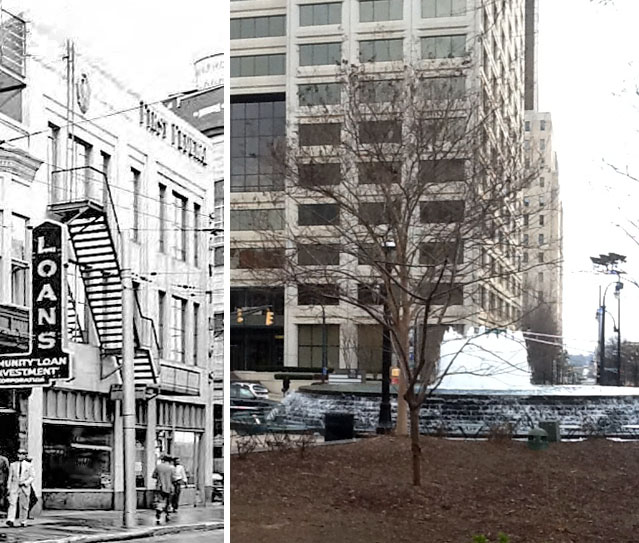 Director George Sparks' earliest memory of what is now Georgia State University was when it was located at Pryor St. (now Peachtree Center Ave.) and Auburn Ave.  See Sanborn map of location here and hear Sparks describe the college.  When the current Woodruff Park was first constructed in 1973, Auburn Ave. at this location was diverted one block towards the north.  The building which housed the college was located left of the circular water fountain.  There were no known photographs of this building until research was conducted for GSU's centennial.
The Murphy Building photograph is one of over  1,400 Atlanta area online images from the Tracy O'Neal Photograph Collection at Georgia State University Library's Special Collections and Archives.