Both 4th and 5th Floors Are Quiet Study Areas From 4/22 – 5/4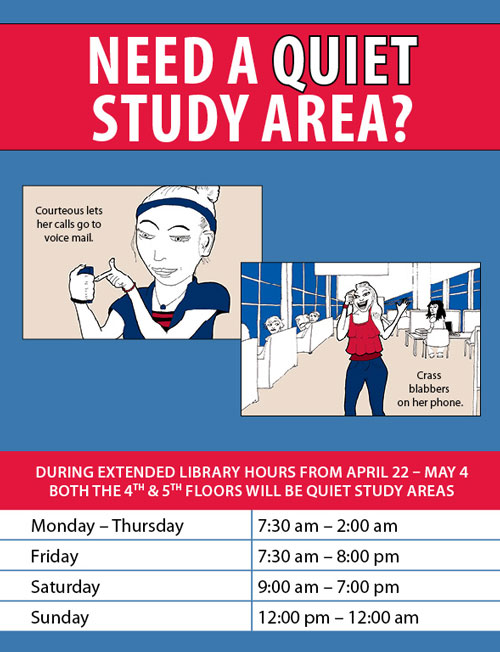 During our extended hours from April 22 – May 4, both the 4th and 5th floors of the library will be quiet study areas. Absolutely no noise or conversation is permitted on these floors. Consult our Noise Policy [PDF] for more information.
The library's extended hours [PDF] fall during both the week prior to final exams and during the final exam period. As per the Library Access Policy [PDF]:
During the week prior to final examinations, and during the final examination period, only currently enrolled students; faculty and staff from Georgia State University, the University System of Georgia, or ARCHE schools, with a valid institutional ID card, will be granted access to the University Library. Written permission for access during this time for other researchers must be arranged in advance.
Remember to have your PantherCard when you visit the library during this time. Don't forget to take advantage of our extra quiet study areas!