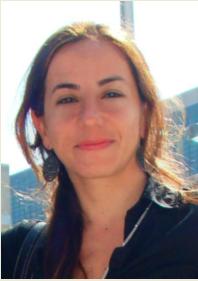 Congratulations to Dr. Nadine Sinno, who presented a paper entitled "Contemporary War Diaries and Arab Womanhood: On Story-telling, Mothering, Laughter, and Activism" at the Sixth Annual Bay Area Arab Women's Conference, held in San Francisco on March 16.
Dr. Sinno is an Assistant Professor of Arabic Literature and Language in the Middle East Institute. Her research interests include modern Arabic literature and culture, literary translation, contemporary Arab women's writings, and transnational feminisms.
Want to learn more? The following are just a few of the books available on Arab women  in the University Library:
Al-Malki, Amal Mohammed. Arab Women in Arab News: Old Stereotypes and New Media. London: Bloomsbury, 2012.
Arenfeldt, Pernille, and Nawar Al-Hassan Golley, eds. Mapping Arab Women's Movements: A Century of Transformations from Within. Cairo: American University in Cairo Press, 2012.
Golley, Nawar Al-Hassan. Arab Women's Lives Retold: Exploring Identity Through Writing. Syracuse: Syracuse University Press, 2007.
Makdisi, Jean Said. Teta, Mother and Me: An Arab Woman's Memoir. London: Saqi, 2005.