Get Updates On New Library Items
Interested in what new titles we're adding to the collection? By using GIL-Find to search our catalog you can receive instant updates on when new items are added to the library.
Here's how to get an custom RSS feed of new materials in your subject area:
1. Go to GIL-Find
2. Click on Advanced Search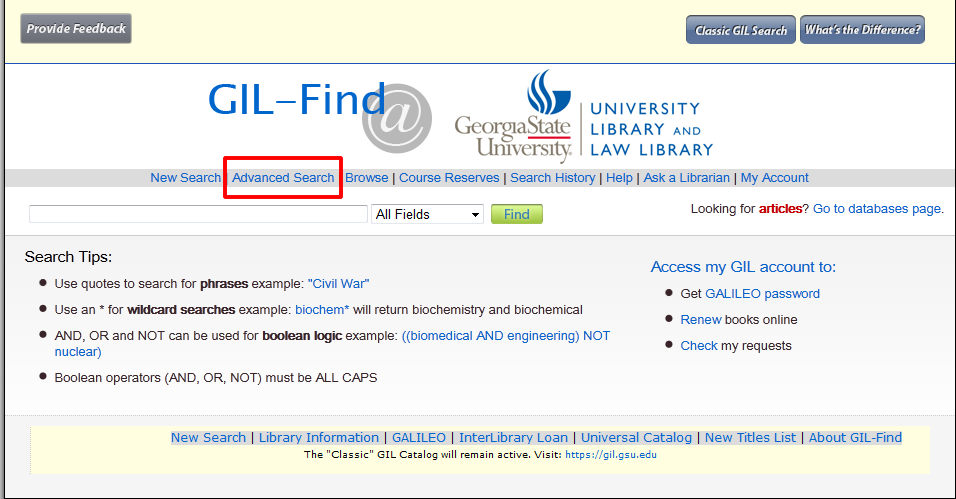 3. Select the Call Number subject area of your choice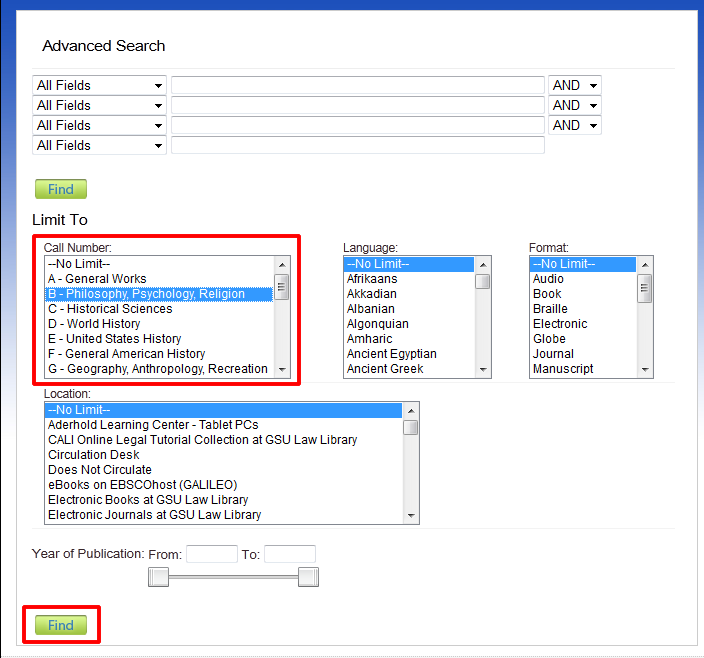 4. Click on Find. This will display all current items in that subject area.
5. Select Sort: Date Descending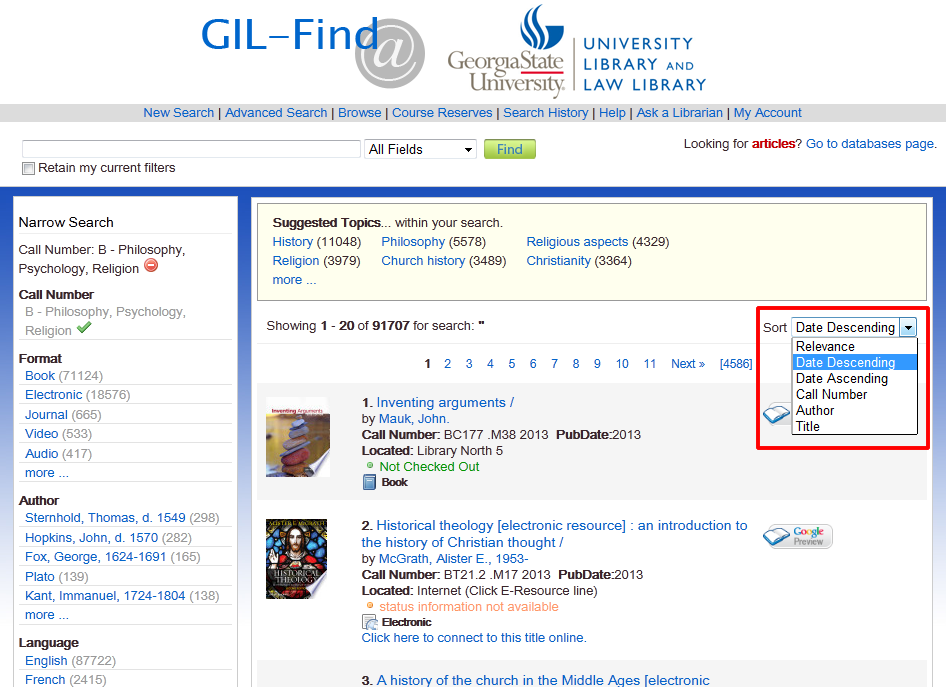 6. Scroll to the bottom of the results page and click on Get RSS Feed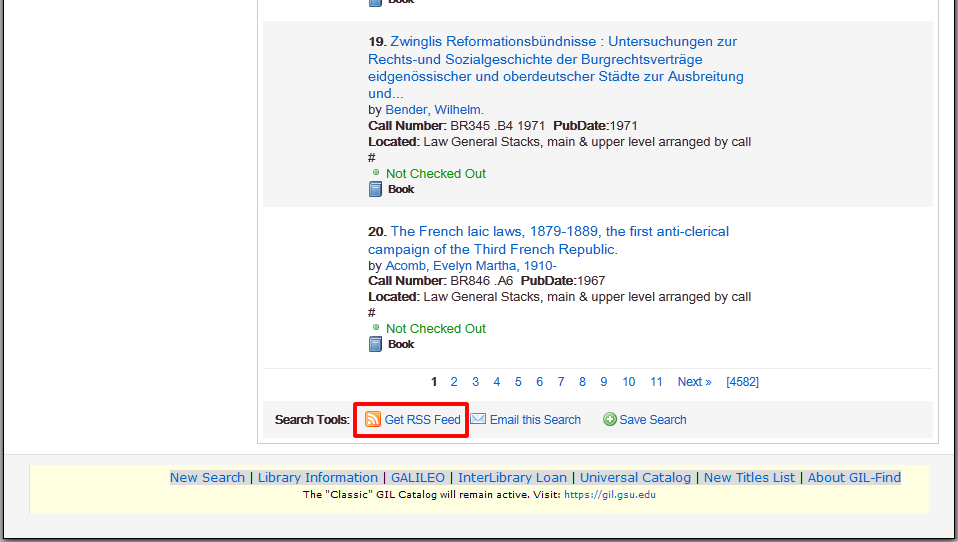 7. Subscribe to the feed using the tool of your choice (such as Feedly, FeedDemon, NewzCrawler, etc.).
You can also create your own custom RSS feeds to find new materials by author, keyword, or subject heading, simply by adjusting the options on the Advanced Search page and following the instructions above!