Reel Politics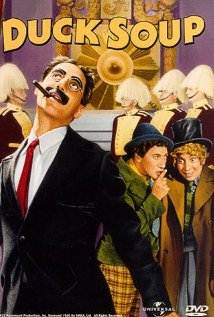 "What do we do now?" Asks Bill McKay, the candidate for the U.S. Senate, as played by Robert Redford in The Candidate.
Well, how about you watch a movie? Do you love politics but need to downshift from the election  season?  From the Library, here are a handful of terrific movies with a political theme:
All The King's Men (1949):   This film was recently remade however (in my humble opinion) this 1949 version is the better of the two, chiefly due to Broderick Crawford's performance.  The rise and fall of Governor  Willie Stark is based on the Pulitzer Prize winning novel of the same name.
Duck Soup (1933):  A film you can watch with the kids, it really is like a cartoon! President Rufus T. Firefly (Groucho) declares war to save his bankrupt country… it's a plot that has been reused, but this is the original! (image from IMDb)
Manchurian Candidate (1962):  A Cold War classic. Frank Sinatra portrays  Major Marco, a U.S. Army officer and former POW trying to overcome his nightmares, and his growing doubts about decorated veteran Raymond Shaw.  Plus, if you ever get the trivia question – Name a Janet Leigh film other than Psycho… now you can.
Wag The Dog (1997):  The smoke & mirrors of politics …this time with De Niro!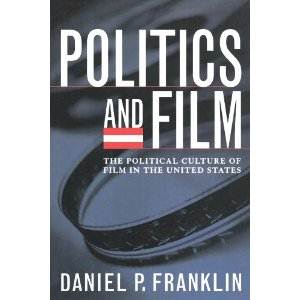 If you really want to downshift and turn off the TV for a while you can check out this interesting book by Political Science Associate Professor Daniel P. Franklin…
Franklin, D. P. (2006). Politics and film: The political culture of film in the United States.  Lanham, Md.: Rowman & Littlefield.
What's your favorite political movie?