Historical Writing, Taught by Daniel Horowitz–12pm  Friday, October 26th–Troy Moore Library, 9th floor General Classroom Building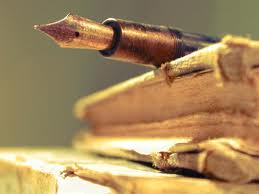 Is writing a history paper different than writing form other disciplines? Can South Park teach us a better way to prove a claim? Is the answer really another outline? The answer is, of course, maybe. This presentation will discuss what it takes to write a good history paper, how to spot common mistakes, and how to help students improve. South Park will be referred to at least once during the presentation. Some library resources on this topic include the following: History skills: a student's handbook; The information-literate historian: a guide to research for history students; and Doing history. More information on history research can be found in the History research guide.
 Daniel Horowitz completed his BA in History (World History concentration) with a minor in Women's Studies in 2010 at GSU. He is currently pursuing an MA in History with research interests in race, gender & social movements in the 20th century U.S. South. Daniel has 20 years' experience working with and for nonprofit organizations and 10 years' experience as a freelance writer with a focus on business writing. He works as a consultant with the Writing Across the Curriculum program and is assigned to the History Department. When not reading, Daniel is pursuing the perfect cup of coffee.