Why not stop by and let us help you survive college?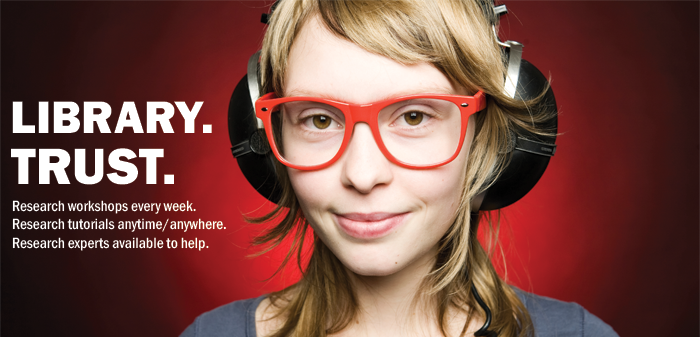 Are you concerned about keeping your GPA above a 3.0? There are a variety of reasons Georgia State students need to keep up their grades. That's why we host a series of workshops and online tutorials that will provide you with research success skills that not only help earn good grades, but can also prepare you for your future career beyond GSU.
We offer five workshops in this "Research Essentials" series. These may be taken in any order or as their own separate learning sessions. Sessions take place every week, both in the library and online:
1. 
Avoiding Academic Dishonesty:

Plagiarism is a serious offense that can carry some severe penalties.
We'll help you 
cite right.
2. 
Information You Can Trust:

Learn to evaluate your sources before using them in a paper.
3. 
Discovering Articles, Books, Media & More:

We'll help you learn how to efficiently find the resources you need.
4. 
Perfecting Your Paper Topic:
Learn how to develop a research question, compose your topic and other techniques to refine your subject before you start writing.
5. 
What PantherCard Can Do For You:

Having your PantherCard on you at all times is crucial to library access, printing and managing your library account.
If you can't make it to a workshop, video tutorials are available for your convenience 24 hours a day. These tutorials will give you the library basics of:
Searching the catalog
Using our site
Locating a book
Citing sources appropriately
In addition, library personnel are also available for research support at our service desk on Library North 2, by email, phone and live chat. Studies show that college students trust their libraries and librarians more than they trust Wikipedia and other popular search engines. Why not stop by and let us help you survive college?