Photo of the Week: Aerial of Unknown Georgia Town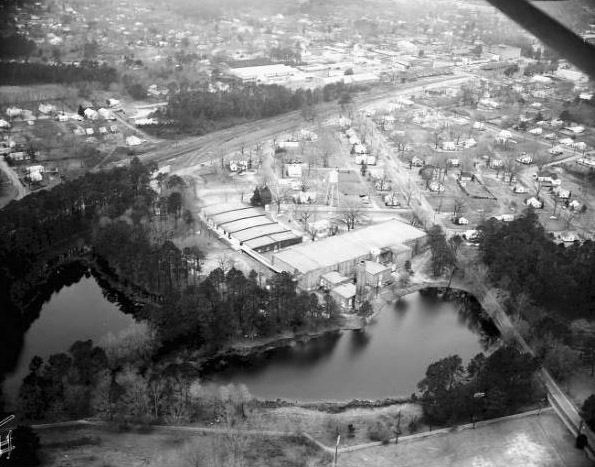 Can you identify this Georgia town?  If so, please leave a comment below.   Click on the image to zoom in.  This low oblique aerial photo shows a factory situated near the railroad tracks of an unidentified Georgia town.
Aerial photographs provide an invaluable historical record documenting what existed at a given point in time.  They provide nostalgic recollections for people who have visited those places.  Aerial photos are helpful for researching changes in landforms, land use, and demography.   They can also be used for community and transportation planning, environmental enforcement, and creating base maps.
Online photo sleuthing is one way archivists and other information seekers benefit from collaborative intelligence facilitated by Web 2.0 social software.   Additional information can be found in Joshua M. Avery's The Democratization of Metadata:  Collective Tagging, Folksonomies and Web 2.0.
This aerial photograph is one of over  9,000 Atlanta area online images from the Lane Brothers Photograph Collection at Georgia State University Library's Special Collections and Archives.
 Note:  The diagonal bar in the upper right of the photo is the airplane's wing strut.