Eric Wilson, Assistant Professor of Philosophy, Awarded 2012 Wilfrid Sellars Prize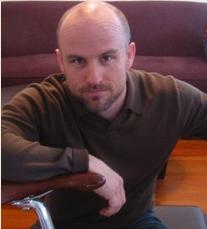 The North American Kant Society has awarded the 2012 Wilfrid Sellars Prize to Dr. Eric Wilson for his essay "Kant on Autonomy and the Value of Persons." The Sellars Prize is given annually to the non-tenured scholar who writes the best essay that demonstrates the continued relevance of Kant's philosophy. The goal is to provide recognition to and support for young scholars in the early stages of their careers.
Dr. Wilson's current research concentrates on ethics and moral psychology, particularly in the work of Kant and other modern philosophers. Within those fields, his main interests concern the nature of agency and personhood, as well as the interaction between personal and impartial, moral standards of conduct. Other interests include the history of epistemology and political philosophy, especially Enlightenment debates about the nature of liberty and the implications of "commercial society."
Recently published articles by Dr. Wilson, include:
"On the Nature of Judgment in Kant's Transcendental Logic," Idealistic Studies vol. 40, nos. 1–2 (2010).
"Is Kant's Concept of Autonomy Absurd?" History of Philosophy Quarterly 26.2 (April 2009)
"Kantian Autonomy and the Moral Self," The Review of Metaphysics 62.2 (December 2008)