Subprime lending & Crime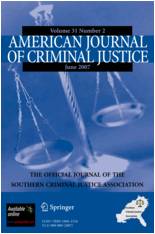 What impact does subprime lending practices have on crime? Plenty, according to Drs. Teasdale & Hinkle, from GSU's Department of Criminal Justice. Their just published article: "Subprime Lending Foreclosures, Crime, and Neighborhood Disorganization: Beyond Internal Dynamic"  can be found in the American Journal of Criminal Justice (June 2012). To test their hypothesis the authors utilize data from many sources including the Akron Police Department and the 2000 U.S. Census.
Congratulations to the authors!
And if you are still wondering, what the heck is subprime lending? Check out this Primer that NPR put together.  It really brings the whole thing into focus and will make reading Dr. Teasdale and Dr. Hinkle's article doubly interesting!