Georgia State University Libraries Celebrates National Library Week – April 8th – April 14th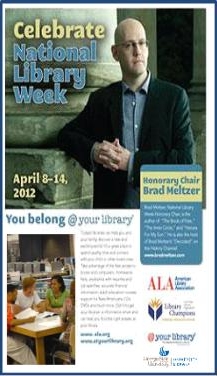 Please join us in celebrating the University Library and its employees!
National Library Week is an annual celebration of libraries which began in 1958.  The American Library Association (ALA) in concert with libraries across the nation have designated this week as time to celebrate the contributions of libraries and their dedicated staff.
Libraries have historically served as our nation's great equalizers of knowledge, providing access to information; leveling the playing field by making both print and digital information affordable, available and accessible to all people.