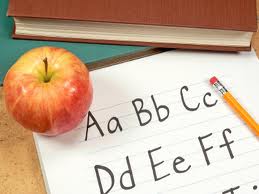 Time & Location: Troy Moore Library, 9th Floor of the GCB on Wednesday, April 18th@12:00-1:00pm
Summary: This workshop will focus on working with cover letters for job applications, as well as working with scholarship applications. Some library and university resources include The Guide to Basic Cover Letter Writing, Gallery of Best Cover Letters; Scholarships, Grants and Prizes; The Occupational Outlook Handbook (free government resource); and the Georgia State University Career Services department. As always this workshop is free for Georgia State University faculty, staff, and students.
Biography: Shana Latimer has a B.A. in Communication and Media Studies from Clayton State University. She is currently working on completing her M.A. in Literary Studies from Georgia State University. Her research interests include the ways in which media and literary mediums influence women in the areas of self, worldview, religion, and politics. Her writing strengths and interests include but are not limited to revision, organization, journalism, creative fiction, and poetry. Shana plans to pursue her Ph.D. in Literary Studies or Creative Writing upon completion of her M.A. In her free time, she enjoys spending time with her husband and two children, traveling, attending theatre, knitting scarves, and working on creative writing projects.