"Distinctively Southern" Anti-Union Practices: Labor History Presentation on March 14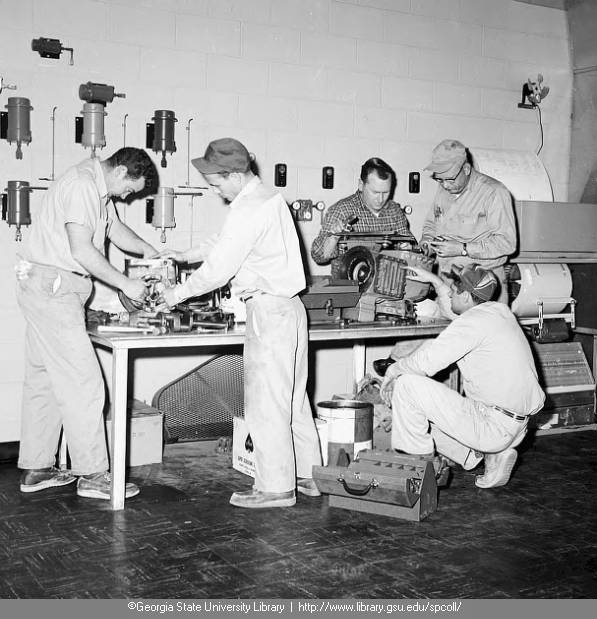 Most studies of the Progressive Era anti-labor union open-shop movement focus chiefly on the activities of organized employers in northeastern and Midwestern cities, but  between 1895 and 1910 Southern "open-shoppers" were uniquely qualified to use racism and state assistance to conduct anti-union crusades throughout the region.
On Wednesday, March 14 at 3:00 p.m. Chad Pearson will present "The South and the First-Wave Open-Shop Movement, 1895-1910" on the 8th floor of Library South. Pearson will examine these participants within the Southern anti-union movement and discuss the development of a distinctively southern open-shop identity at a time when employers' throughout the nation joined the national movement against unions. Students and faculty interested in history, labor, economics, business, public policy, protest movements and sociology may be interested in attending this presentation.
Pearson is the 2011 recipient of the Reed Fink Award in Southern Labor History, administered by the Southern Labor Archives, part of the Georgia State University Library Special Collections and Archives department. The award honors the contributions of professors Merl E. Reed and Gary Fink, both of whom were instrumental in the establishment, development, and use of the Southern Labor Archives at Georgia State University from the early 1970s.
Pearson teaches history at Collin College in Plano, Texas.  He received his Ph. D in history in 2008 from the State University of New York, Albany, and has published articles in Labor History, Ohio History, and Labour/Le Travail.  He is currently writing a book about the relationship between progressivism and the open-shop movement.