Respiratory Care Graduate Student Wins National Fellowship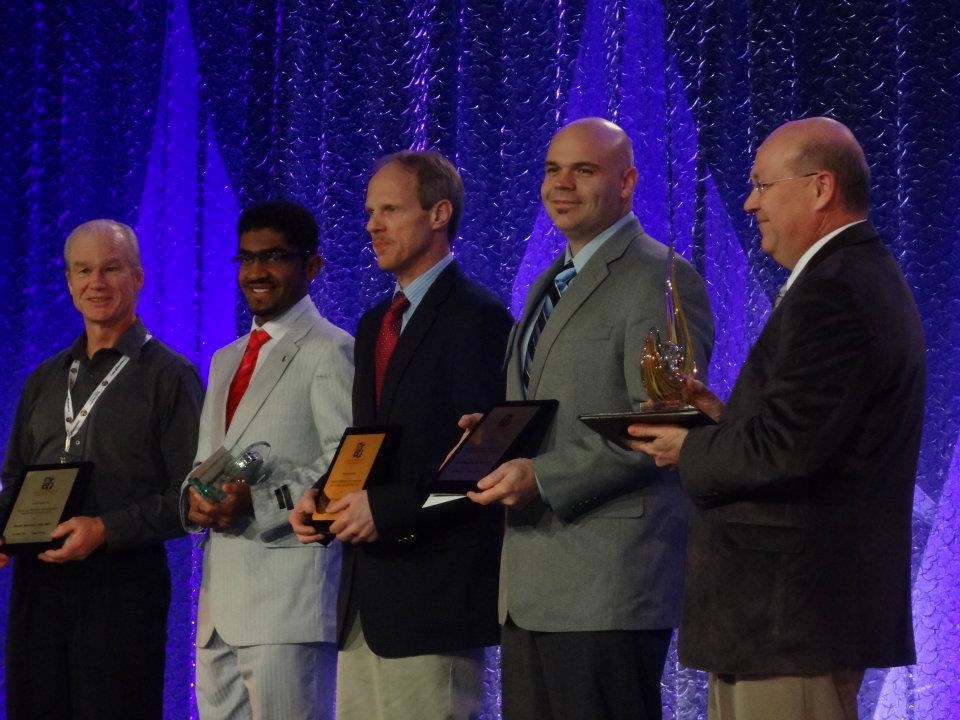 Congratulations to Maher AlQuaimi (second from left), a graduate student in respiratory therapy, who won the Monaghan/Trudell Fellowship for Aerosol Technique Development at the 57th International Respiratory Convention and Exhibition in Tampa, Fla.
Presented at the Respiratory Care Open Forum, the title of his research was "Efficiency of Aerosol Devices During Noninvasive Positive Pressure Ventilation in a Simulated Adult Lung Model".
Maher contributes much of his success to his advisor, Dr. Arzu Ari, Associate Professor of Respiratory Care.